February 2019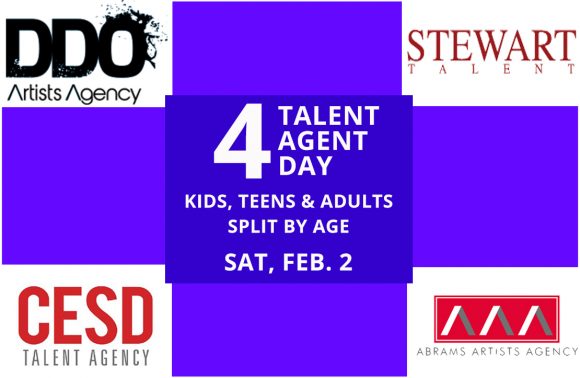 All Skill Levels | Ages 7-20s (Divided into rooms by age) | Saturday, Feb. 2 | Cost: 195.00/290.00
Sold Out! Join The Waitlist!
Focus:
3 Hour AM Workshop - Film & TV
• Mock television and film auditions
• 2 Agents will offer guidance, feedback and coaching on both individual and chemistry read mock auditions (scenes will be sent a few days in advance)
3 Hour PM Workshop - Musical Theatre OR Acting
•Perform either a one minute monologue OR a 16-bar cut. A music director will be provided for singers. Monologues will be sent in advance for straight actors.
•Actors will receive one-on-one coaching on their presentation, interpretation and audition technique from 2 scouting Agents!
March 2019
April 2019
May 2019
June 2019
July 2019
August 2019
+ Export Events