Private Coaching and Self-Tapes
At A Class Act NY, we believe that acting, voice and dance, like other disciplines, are muscles that need to be exercised. Whether you are preparing for a role, an audition, or simply enjoy taking privates, our Broadway, Voice-Over and On-Camera coaches are available to work with you in our studio, at your home or via Zoom!
Audition Prep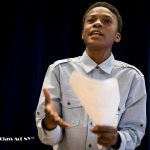 Our Broadway and On-Camera Performers have been teaching both professional and amateur actors the art of the audition for many years. All of our instructors have extensive teaching experience and know firsthand what is expected of a performer at an audition. Nail your next audition by training with NYC's Best! Check out our student achievement page to see an impressive list of current and former students who have booked jobs after training at A Class Act NY!
If you live too far away from NYC or just have a busy schedule and would still like to take advantage of our audition prep services, we offer Skype and Zoom lessons!
Acting Lessons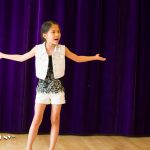 Study with a Broadway, Voice-Over or On-Camera Actor! Our coaches work with students to create living, breathing characters in a nurturing and supportive environment. Focus on anything you desire – whether it be on-camera acting, audition technique, monologue work, movement and physicality, voice-over work and more! Learn how to make strong, memorable choices that are at once both authentic and truthful! Performers will build technique, repertoire, and confidence as they learn the dynamics of acting!
If you live too far away from NYC or just have a busy schedule and would still like to take advantage of our private acting lessons, we offer Skype and Zoom lessons!
Voice Lessons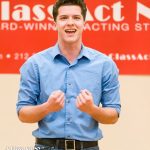 Our vocal coaches and teachers are among the most well-regarded in the Broadway community.  We specialize in voice lessons and vocal technique training for singers of all skill levels. Whether your goal is to increase vocal range, build vocal strength, blend smoothly between head voice and chest voice, master multiple musical and vocal styles, sing high notes with ease or gain confidence for live performance, our vocal coaches can help you achieve your goals.
If you live too far away from NYC or just have a busy schedule and would still like to take advantage of our private voice lessons, we offer Skype and Zoom lessons!
Virtual Lessons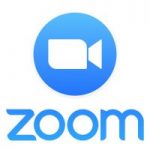 We offer acting, audition prep and voice via Zoom for those who live too far from our office, have hectic schedules, or would just prefer to learn in the comfort of their own home!
Monologue Research Lessons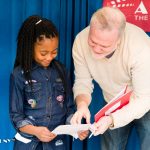 It can be tricky to find age-appropriate monologues that showcase one's personality, that aren't overdone and that the actor connects to emotionally! If you're looking for monologues for auditions or just want options in your back pocket, work with our private acting coaches to find pieces that work for you! Walk away with a stack of new options to add to your repertoire!
Self-Tapes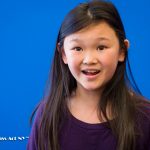 We offer 30- and 50-min. self-tape sessions in a sound-proof room with studio lights and a chroma-key blue backdrop!
College Prep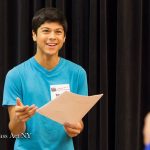 Auditioning for performing arts programs? Inquire about private lessons! Our Broadway Coaches have attended some of the most prestigious performing arts programs in the country! Moreover, we offer privates with top University Admissions Officers from Pace University and Marymount Manhattan College! Our college prep experts know what colleges are looking for in prospective students. We'll guide the aspiring actor through the challenging process of finding material that showcases their talent and learn proper audition technique.
College Pre-Screen Taping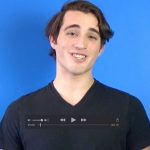 Need a high-quality college pre-screen video to submit to a BFA, BM or BA college program? You've come to the right place! We can create a high-quality, memorable pre-screen video in a professional Broadway rehearsal studio. Work with a prominent Broadway/On-Camera actor to customize your video to specific college programs!
Actor's Reels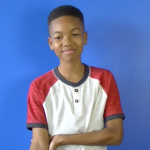 Need a high-quality reel to submit to agents, managers, casting or to put on actors' websites? We provide professional high-quality reels in our convenient Columbus Circle location. We offer a quiet space with soundproofing and a gorgeous blue wall! Work with a prominent On-Camera actor to customize your reel and highlight your strengths!
Dance Lessons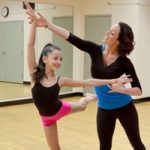 Our Broadway dance instructors are passionate about training performers in the technical, musical and creative aspects of dance and will develop these skills for all levels. Build confidence, self-esteem and coordination and become a well-rounded whole artist!
Evaluation Lessons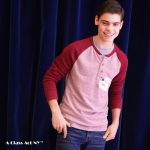 If you're confused as to whether or not you should be pursuing a professional career or you simply want to know where your strengths and weaknesses lie, the evaluation lesson will be most helpful in guiding you in the right direction. After a one hour lesson, we will supply you with an extensive written evaluation in which we will provide you with our professional opinion.
Business Consultation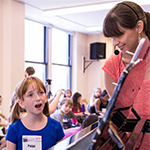 Need professional advice? Artistic Director Jessica R. Grosman, a former casting director, agent and actor, provides 30 or 45-minute sessions via phone or in the office.