Our award-winning masterclasses are all taught by prominent Broadway Stars, NYC and L.A. Casting Directors, L.A. TV/Film Directors, On-Camera Actors and Scouting Talent Representatives who provide a superior education both in-studio and virtually!

September 2022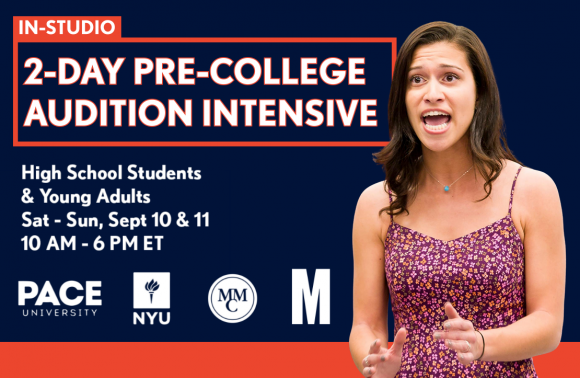 No Audition Required | High School Students & Young Adults | Saturday, September 10 & Sunday, September 11 | 10 AM - 6 PM Eastern | 595.00
ONLY 3 SPOTS LEFT!
Instructor: College Admissions Officer, Wayne Petro of Pace University
Calling high school students and young adults with aspirations of attending a top BFA, BM, or BA Musical Theatre College Program!
It's never too early to start preparing for college auditions!
Do you need guidance on the college admissions process like, how do I go about choosing the right material that showcases me, my vocal range and my unique personality? How do I create a professional and memorable pre-screen video? Do you want to know what college admissions officers are looking for?
If you have answered yes to any of these questions, ACANY's 2-Day Pre-College Audition Intensive is for YOU!
Work all weekend alongside a college admissions officer, and a professional music director to prepare for the showcase with more admissions officers coming in on Sunday! This 2-Day College Prep Intensive will leave you confident and ready to take on the daunting task of applying to college musical theatre programs!
October 2022
+ Export Events