Our award-winning masterclasses are all taught by prominent Broadway Stars, NYC and L.A. Casting Directors, L.A. TV/Film Directors, On-Camera Actors and Scouting Talent Representatives who provide a superior education both in-studio and virtually!
For In-Studio NYC Programs: in accordance with New York City mandates, students and instructors, ages 5 – up, must be vaccinated to enter the classroom and theatrical venues. The most current masking guidelines will be followed.

February 2022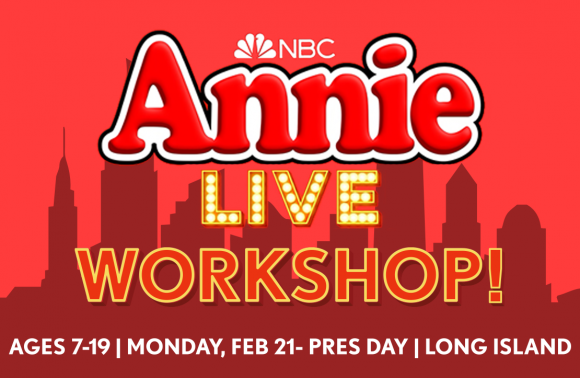 All Skill Levels | Ages 7-19 | Presidents Day, Monday, Feb. 21 | Cost: 135.00 for JCC members/ 145.00 non-members
A Class Act NY is back in Roslyn, NY with a workshop that will have you walking down EASY STREET on Presidents Day!
Work with ANNIE LIVE Star, Tessa Frascogna, who played the Orphan Tessie in NBC's TV extravaganza that aired this past December!
Tessa is not only an alum of our studio, she even met her representation at one of our Long Island Workshops a few years ago!
Tessa will be co-teaching this class alongside a professional adult actor from NYC!
PART 1: ANNIE LIVE! Song & Dance Combo
PART 2: ANNIE LIVE! Scene Work
PART 3: Q&A, Autograph & Photo Session
*Students age 12+ must be fully vaccinated. All students & instructors will be masked at all times.
LEARN MORE or Contact Susan Kalman to Register: 516.484.1545 / skalman@sjjcc.org
September 2022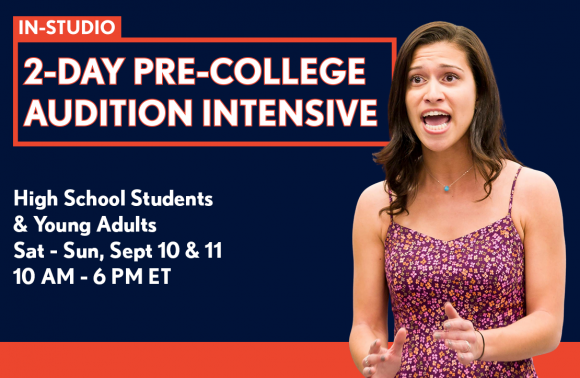 No Audition Required | High School Students & Young Adults | Saturday, September 10 & Sunday, September 11 | 10 AM - 6 PM Eastern | 595.00
Instructor: College Admissions Officer from a top NYC College Program (TBA Soon)
Calling high school students and young adults with aspirations of attending a top BFA, BM, or BA Musical Theatre College Program!
It's never too early to start preparing for college auditions!
Do you need guidance on the college admissions process like, how do I go about choosing the right material that showcases me, my vocal range and my unique personality? How do I create a professional and memorable pre-screen video? Do you want to know what college admissions officers are looking for?
If you have answered yes to any of these questions, ACANY's 2-Day Pre-College Audition Intensive is for YOU!
Work all weekend alongside a college admissions officer, and a professional music director to prepare for the showcase with more admissions officers coming in on Sunday! This 2-Day College Prep Intensive will leave you confident and ready to take on the daunting task of applying to college musical theatre programs!
All College Admissions Officers TBA Soon!
+ Export Events