How many times have you enjoyed watching a movie where the central character also narrates? (Think: FERRIS BUELLER'S DAY OFF, RAMONA AND BEEZUS, MERMAIDS, JUNO, THE HELP, etc.) Do you want to learn how to create animated characters for cartoons and animated films? (Think: THE SIMPSONS, DORA THE EXPLORER and FROZEN) What does it take to bring characters to life through your voice? Let's find out! ACANY's voice-over classes are all taught by industry professionals and classes take place in a real recording studio!
Payment plans are available, please contact us for more information!

April 2021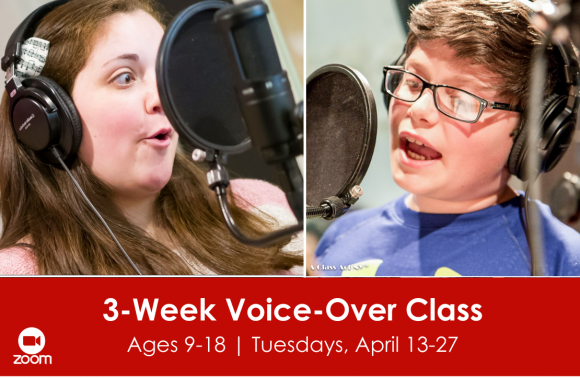 No Audition Required | Ages 9-18 (scenes divided by age) | Tuesdays, April 13-27 | 4:30-6:30 PM Eastern | Cost 295.00
SOLD OUT! JOIN THE WAITLIST
Instructor: Voice-Over Actor, Amy Marcs (Commercial Radio Spots for JOHNSON AND JOHNSON, MASTERCARD, IBM, and KMART)
May 2021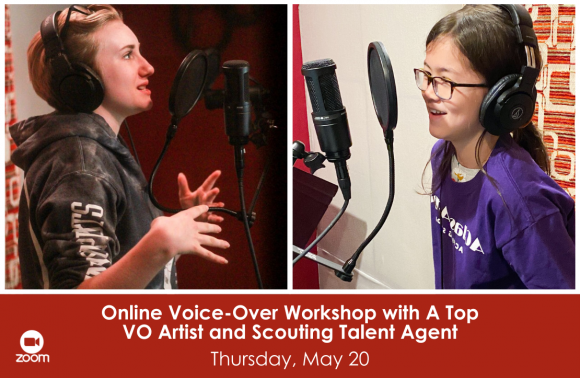 No Audition Required | Ages 8-18 | Thursday, May 20 | Cost 195.00
ONLY 2 SPOTS LEFT!
Work on voice-over material from the comfort of your home with top Voice-Over Actor, Lauren "Coco" Cohn and a Scouting Voice-Over Talent Agent!
While much of the entertainment industry is currently on hold, Voice-Over is still going strong! Actors can record auditions and jobs from the comfort of their own home with very little equipment! 
Learn how to create characters for cartoons and animated feature films and how to perform more naturally for commercials and radio spots!
+ Export Events