New York's award-winning acting studio
A Class Act NY an award-winning acting studio in Manhattan. We have been featured on NBC News, on the front cover of The Wall Street Journal, and on Nightline. Additionally, we were named Best in Class by Time Out Kids Magazine.
Since its inception in 2005, A Class Act NY's mission has been to enrich lives through the performing arts in a supportive environment. Our instructors include prominent Broadway, TV and Film Stars, Talent Agents, Directors, Casting Directors and Managers from both New York and Los Angeles who will provide actors with an invaluable education and industry connections for performers. We have programs for everyone ages 4 through adults, from students just looking for a fun creative outlet to courses to help the aspiring actor achieve their professional goals.
We offer a wide variety of programs for actors including:
Off-Broadway Productions and Cabarets
On-Camera Acting (T.V., Commercial, Film)
Voice-Over Acting
Private Coaching (Acting, Voice, Dance)
Self-Tapes and Audition Prep
Agent & Manager Showcases
Summer Programs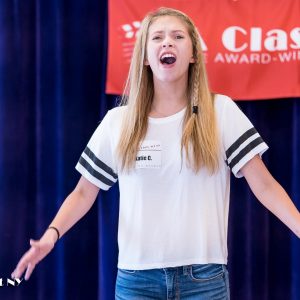 Weekly Classes
Weekly classes give students the opportunity to hone their skills with industry professionals. Each class focuses on the different acting techniques needed to excel.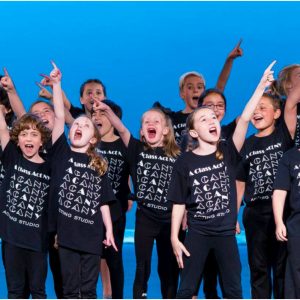 Summer Programs
Our award winning one week programs for budding thespians and theatre veterans run from the end of June through August in New York City and beyond.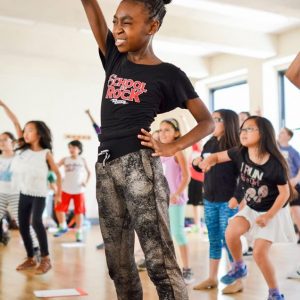 One Day Workshops
One day workshops provide students of all ages with unique opportunities to work in a small group setting and learn new and valuable skills with Industry Professionals.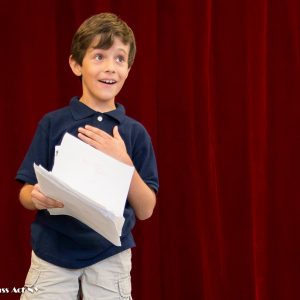 Private Coaching
We offer private coaching in our Midtown Manhattan office that fits into your busy schedule, and Skype lessons with Broadway actors and industry professionals.
About Our Artistic Director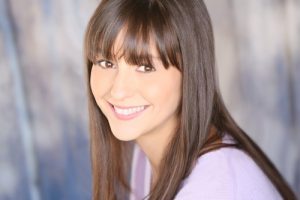 Artistic Director, Jessica Rofé's love of the performing arts began at an early age. At the age of 10, Jessica performed on Broadway at the Shubert Theatre in a benefit for famed choreographer, Agnes DeMille. She shared the stage with some of the biggest legends in the business that night, including Tommy Tune and Mikhail Baryshnikov. Jessica continued her studies at the prestigious University of Michigan's Musical Theatre Conservatory Program. After graduation, she received her Masters in Secondary Education at New York University, where she graduated with honors
As a Casting Director at Nancy Hayes Casting, Jessica worked on Philip Kaufman's feature film, Twisted starring Ashley Judd, Samuel L. Jackson and Andy Garcia, the Indie feature, The Zodiac starring Grey's Anatomy's, Justin Chambers, Kieran Culkin and Robin Tunney as well as the television series, Presidio Med starring Dana Delany, Christine Baranski, and Blythe Danner and Monk starring Tony Shaloub. While at Nancy Hayes Casting, Jessica cast countless commercials, voice-overs, industrials, and print ads. Upon her return to NYC, she freelanced with Donna DeSeta, Godlove & Co., Martine Dorfman, Jerry Beaver, Barden Schnee and other casting offices in the city.
Jessica also has extensive experience on the talent agency side of the business, having worked for two of New York's premier talent management firms, Don Buchwald and Associates and the Professional Artists Agency.
Jessica was recently featured on the television show, Extreme Moms for the Lifetime Channel as an expert talent judge. She can also be seen in the feature film The Zodiac, numerous commercials and print ads.
Jessica is proud to be a Backstage Expert for Backstage Magazine, the industries go-to resource for all things entertainment! Click here to read Jessica's latest articles!
A CLASS ACT NY POLICIES
Refund Policies
All Programs including Workshops, Classes, Camps, Showcases, Cabarets, Private Lessons, Productions & More: All programs are non-refundable and non-transferable. However, credits will be given for 1 calendar year in the city or state where the program was to be held if we can replace the student with another student from a wait list. Refunds will only be given to International Families if we can replace the student. Additionally, credits are good for 1 use, only. Once a credit is used to place a student in a class, it can no longer be applied to another class. For example, if you have a credit and want to use it toward another program but then realize you are not available for said program, the credit will be forfeited.
In the unlikely event that A Class Act NY cancels a program due to inclement weather or unforeseen circumstances, full refunds will be issued. You will be notified by phone and/or email. If you choose to put the money toward a future class, you may do so within that calendar year based on availability. This credit will be good for the city / state the program was to be offered in.
If you are a no show on the day of class, you will not be given a refund or credit under any circumstances.
PRIVATE LESSON in office CANCELLATION POLICY
Due to the unique opportunity to work with a professional Broadway instructor, we are unable to credit private lessons for no-shows or cancellations within 24 hours of the lesson.
PRIVATE LESSON in studio room rental CANCELLATION POLICY
If booked in a studio (Ripley Grier, Pearl Studios, etc.), cancellations within 48 hours, the room rental fee cannot be credited due to the policies of the studios we work with.
Cancellations within 24 hours will not be credited for either the lesson fee nor the room rental fee.
Payment Plans: If you are on a payment plan, you are responsible for paying the full tuition.
Multiple Workshops in 1-Weekend Policy:  Multi-session workshops held over the course of one weekend are not considered sold out out until all sessions are individually sold out.
Camps ACA & Vacation Programs: A non-refundable deposit is due upon registration. We will notify you when the  balance is due.
Sick Student Policy
If a student has stayed home from school the day of a private lesson or class, we reserve the right to send them home. Additionally, should a student start to feel ill during a program and are unable to work, we will send them home. If the student is a minor and there is no one home, they will be monitored by a teaching assistant. Please do not bring sick students to a program.
Sick Teacher Policy
If you are registered to take a private coaching session and the teacher is ill, we reserve the right to cancel the day of the lesson. All privates will be re-scheduled.
Behavioral Issues
We reserve the right to send a student home who is not behaving or is uncooperative. If the student is a minor and there is no one home, they will be monitored by a teaching assistant.
Broadway Birthday Bashes
To schedule a birthday party, you must call our office to secure the date. Once you have settled on a date, a $200 non-refundable deposit is due. Deposits can be made via check, money order or online. In the event of inclement weather, illness or other unforeseen circumstances, we will work with you to re-schedule the party. However, a penalty will be applied in order to cover the space rental.
Returned checks or disputed credit card charges
A Class Act NY applies a $30 penalty for any returned checks.
Parent Attendance
Parents are not permitted to view Classes or Workshops as this may discourage or interfere with our students' performance, with the exception of our Broadway Birthday Bashes.
Video Cameras & Photographs
A Class Act NY reserves the right to video or photograph ACA events for publicity and teaching purposes.
Waiting lists for sold-out classes
Join our waiting list via email or phone. Waiting lists are on a first come, first serve basis.
Liability & Indemnification
A Class Act NY is not responsible for and indemnified against any injury and/or theft that may occur during our events.
Faculty & staff
Our teachers and special guests are professionals working in the entertainment industry. Considering they are often in high demand, we reserve the right to assign substitutes to teach workshops and classes if necessary.
Enrollment
A Class Act NY reserves the right to cancel or consolidate any program due to low enrollment.