In-Studio On-Camera Summer Camps
Our in-studio on-camera summer camps give students the unique opportunity to work on scenes and audition sides from television shows, films, and commercials. Each camp focuses on the different acting techniques needed to excel in that particular art form. Camps are taught by top L.A. Casting Directors, TV and Film Actors and Hollywood Based Disney & Nickelodeon Television & Film Directors!
Find out why CBS News named us BEST ACTING CAMP!
Join us for multiple weeks throughout the summer! We never cover the same material twice!
In-Studio Summer Camp 2021 Cancellation Policy:

We're so excited to be back in the studio this summer for in-person programming!
Please click here to read our policies before registering.

April 2021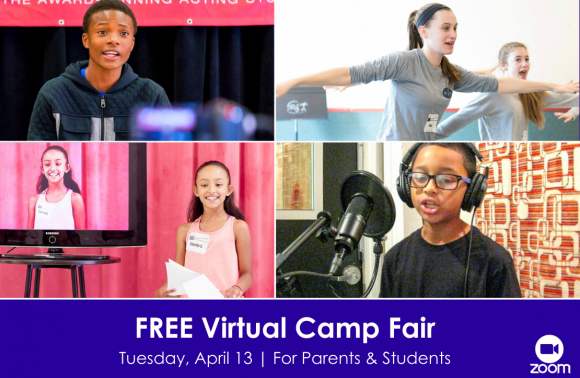 For Parents & Students | Tuesday, April 13 | 7:30 - 9:30 PM Eastern | Free
Parents and Students are invited to join A Class Act NY, the award-winning acting studio, on ZOOM for a FREE preview of what Summer 2021 will look like!
For summer 2021, we will be offering both virtual and in-studio musical theatre, on-camera, voice-over and dramatic arts programs taught by amazing Broadway Veterans, Los Angeles Casting Directors and Television and Film Directors. 
Join us for some or all of the sessions and feel free to Zoom in and out as you wish! 
We highly recommend watching the session with your child!
The session will include:
• A quick introduction to the program
• A demo of how camp will be run featuring ACANY students and a member of our faculty (Broadway, On-Camera and Voice-Over Stars and a Top L.A. Casting Director)
• A Q&A with ACANY's administrative staff to answer any parent questions
These sessions will just scratch the surface of what we'll be covering throughout the summer. You'll walk away with a better understanding of what a typical summer camp day at ACANY will look like. 
August 2021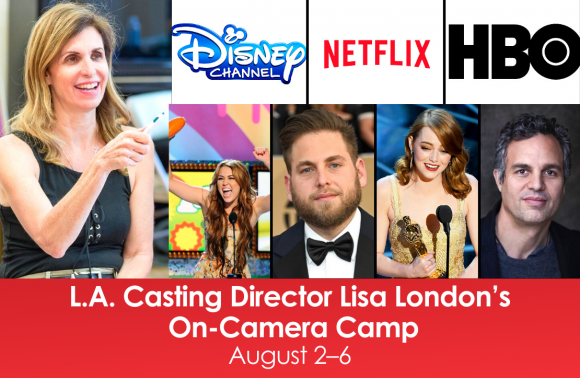 No Audition Required | Ages 10-19 | Monday, August 2 - Friday, August 6 | 10 AM - 4 PM Eastern | Cost 1050.00
Payment Plans Available – please call our office at 212.315.3010 or email here to set up a payment plan today!
Back by Popular Demand!
Due to COVID-19, space is limited to just 12 participants in a room!
In this 5-day program, campers will have the unique opportunity to work with LA Award-Winning Casting Director, Lisa London, on on-camera acting and auditioning skills.
In the very challenging year of 2020, Lisa (London/Stroud Casting) cast 7 films that went into production. These included The Inheritance which filmed in Columbus, Georgia, Basement which filmed in Long Island NY, Old Henry in Nashville, Canyon Del Muerto in New Mexico, State of Consciousness and Eddie and Sunny in Rome and Love on the Rock which was filmed in Malta. Lisa and her partner, Catherine Stroud cast actors from all over the US and the world for these different movies.
Impressively, Lisa London gave the following actors their big break in Hollywood: Emma Stone, Jonah Hill, Yara Shahidi, Miley Cyrus, Selena Gomez, Mark Ruffalo, Giovanni Ribisi, Adrian R. Mante and Adam Irigoyen, to name a few.
Hone your on-camera audition, self-taping and performance skills and gain confidence as an actor!
Workshops with an Industry Pro
Not only will students get to work with Lisa London, they'll also work with other amazing industry pros!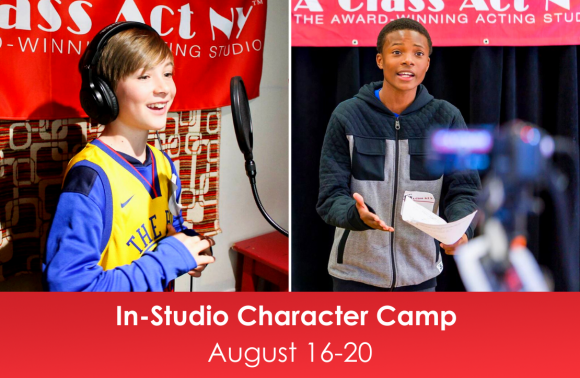 No Audition Required | Ages 8-19 (Grouped by Age) | Monday, August 16 - Friday, August 20 | 10 AM - 4 PM Eastern | Cost 775.00
Payment Plans Available – please call our office at 212.315.3010 or email here to set up a payment plan today!
Build a strong acting foundation in our 5-day in person dramatic arts camp!
Due to COVID-19, space is limited to just 12 participants!
Hone your acting chops in a fun, safe and supportive environment in Character Camp, an online acting program with amazing On-Camera, Voice-Over and Broadway faculty!
In our straight acting program, campers will explore four different areas of performance: stage acting, film, television and voice-over. Learn how to make bold and interesting character choices and deepen performance skills through a series of workshops and rehearsals. Campers will learn to use their physicality and intellect to create compelling characters!
Add new skills to your actor's toolbox!
+ Export Events