In our Adult Masterclasses, you can expect to receive individual coaching and feedback from industry professionals to further hone your skill set while making invaluable connections that can help you propel your career to the next level. The focus of our adult workshops range from agent and manager showcases to workshops with Broadway stars and NYC/L.A. casting directors focused on specific skills like on-camera acting and audition technique.

July 2020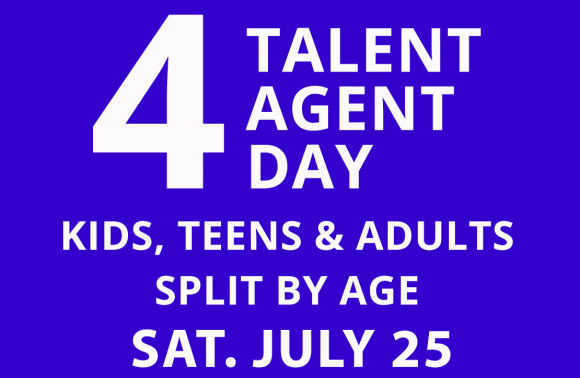 No Audition Required | Ages 7-20s (Divided into rooms by age) | Saturday, July 25 | Cost for 1 Session: 195.00 | Cost for 2 Sessions: 290.00
Lucky participants have the amazing opportunity to work with either 2 or 4 Top Scouting Talent Agents in either a 1/2 day workshop or a full day 6.5 hour workshop!
The agents represent kids, teens and young adults for theatre, film, TV, commercials and voice-over!
3 Hour AM Workshop - Film & TV with 2 Top Agents
• Mock television and film auditions
• The Agents will offer guidance, feedback and coaching on both individual and chemistry read mock auditions (scenes will be sent a few days in advance as they would in a real audition scenario)
3 Hour PM Workshop - Musical Theatre OR Monologue Performance with 2 Top Agents
• Perform either a 16-bar cut or a one-minute monologue. A music director will be provided for singers. Pre-approved monologues will be sent in advance for non-singers.
• Actors will receive one-on-one coaching on their presentation, interpretation and audition technique.
Learn how to snag an Agent and how to nail auditions!
Agents TBA Soon!
Register for Both Sessions and SAVE!
August 2020
October 2020
December 2020
January 2021
March 2021
July 2021
August 2021
September 2021
October 2021
November 2021
December 2021
January 2022
March 2022
April 2022
May 2022
July 2022
September 2022
October 2022
November 2022
December 2022
January 2023
February 2023
March 2023
April 2023
May 2023
July 2023
August 2023
September 2023
+ Export Events