On-Camera | All Skill Levels
On-Camera Weekly Classes give students the unique opportunity to work on scenes and audition sides from television shows, films, and commercials. Each workshop focuses on the different acting techniques needed to excel in that particular art form. Workshops are taught by Television and Film Actors, NYC and L.A. Casting Directors and Talent Agents or Managers.
Our 2018 classes are enrolling now! 

Payment plans are available, please contact us for more information!

Events List Navigation
May 2018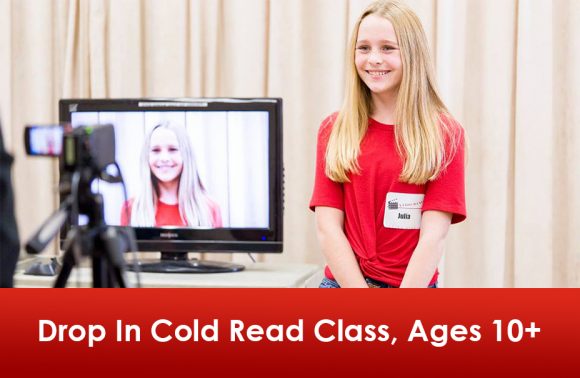 Ages 10 and up | Saturday Jan. 27, Feb. 3, 10, Mar. 3, 10, Apr. 7, 14, 21, 28, May 5, 12, 19
Actors are often asked to read cold in both auditions and in your preliminary meeting with an agent. Of course as actors we always want to do the best we can in the room and that's why its imperative for actors to sharpen their cold read skills. Learn how to quickly pick up text with no time to prepare, break down the script and bring your best self to the audition room despite your lack of time with the material. Every week, students will be presented with new material based on a weekly theme. We will cover Commercial cold reads, TV, Film, Monologues and Voiceover. Little factoid: commercials are always cold reads! Actors will NEVER receive the copy in advance to prepare!
Can't commit to all 12 classes? Come for one class, sign up for a few, or take all 12! Pay for all 12 at once, or pay by the class! Save $ when you commit to all 12-weeks!
Final Showcase: Students who can commit to all 12-Weeks will have perform their newly honed cold read skills in a Showcase for family and scouting Talent Reps!
When you purchase a class, we will follow up and see when you plan on attending. You can also drop by on Saturday and pay if there's space! LEARN MORE
September 2018
Ages 10+ | All Skill Levels | Saturdays, Sept. 22 - Dec. 15  |  11 AM - 12:30 PM  |  $75 per class
You MUST register for this class in advance. Class is capped at 16 students. Sign up for one class or multiple classes! Register as late as the morning of class!
Instructor: On-Camera & Broadway Actor Morgan Weed (THE GREATEST SHOWMAN, PERSON OF INTEREST, ELEMENTARY)
Focus of Class: Learn how to nail cold read commercial auditions and how to improv for the camera. Moreover, learn how to quickly analyze commercial copy and find the acting beats within the text to make a lasting impression in the audition room and how to identify clues within the text as well as physical techniques that allow you to deliver material in a way that will set you apart in auditions.
Final Showcase: The final class will feature a showcase for family, friends, and scouting Talent Reps!
January 2019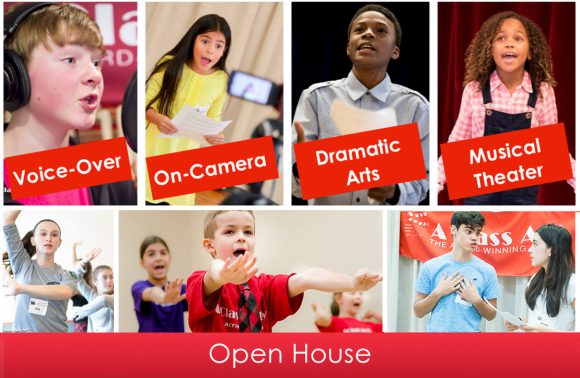 All New Students | Ages 5-19 | Sunday, January 6 | 11AM-2PM | Cost: Free
Sold Out! Join The Waitlist! We may be opening more spots!
New students are invited to join A Class Act NY, the award-winning acting studio, for a FREE day full of activities! Work with some of our wonderful instructors, get all of your questions answered, and see what separates ACANY from the rest!
Spend part of the day with us or the full day!
Sample an on-camera class, a musical theatre class, scene study and improv and/or a voice-over program!
+ Export Events