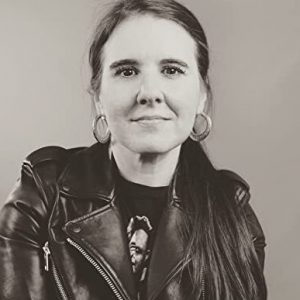 Mia Cusumano is the co-owner of M&M Casting, working alongside Meghan Rafferty. She has been nominated for multiple awards by the Casting Society of America for her work as a Casting Director in TV/Film.
Mia's most recent film projects include Amy Schumer's I FEEL PRETTY, LEZ BOMB, MY COUSIN SISTER'S WEDDING, ANTARCTICA (for which she also serves as a producer), CENTIGRADE, BANG BANG, and TEAM MARCO. Mia is currently working on the Emmy and Golden Globe award winning RAMY on Hulu. Other recent TV credits include work on the TNT series SNOWPIERCER. She also cast season one of the USA TV series FALLING WATER (produced by The Walking Dead's producer Gale Anne Hurd), along with films like PATERSON, directed by Jim Jarmusch. Mia has worked on huge sports campaigns such as MARGOT vs LILY for NIKE (featuring 8 episodes). She's worked on several pilots including Mamma Dallas for HBO, FOR JUSTICE for CBS and the pilot SOUTH OF HELL for WE. She also cast alongside Meghan Rafferty for the first season of the hit HBO series THE LEFTOVERS. Past projects include the feature film RUN ALL NIGHT starring Liam Neeson, the pilot THE TOMORROW PEOPLE for the CW as well as casting for the CBS TV series GOLDEN BOY.
Other projects include Woody Harrelson's Off-Broadway play BULLETS FOR ADOLF. She was the associate casting director on pilots: FOX's GUILTY and CBS's GOLDEN BOY with Rosalie Joseph Casting. She was the associate casting director on HBO's Untitled Phil Spector movie with casting director Sharon Bialy, the associate casting director on the first season of ABC's hit series "BODY OF PROOF" with casting director Rosalie Joseph. Mia worked with Julie Tucker and Ross Meyerson on season 3 of "IN TREATMENT" and on "SHERRI" with Rosalie Joseph. Other features she has worked on include "THE SMURFS" with Richard Hicks and David Rudin and ANNIE with Kathleen Chopin.
Mia began her career as the Casting Coordinator for ABC's Primetime Casting Office, where she worked alongside Rosalie Joseph, Marci Phillips, Janet Murphy and Geoff Soffer. Her credits range from primetime television pilots and series to studio feature films