Weekly Classes | All Skill Levels
If you're new to performance and looking for continued study, A Class Act NY offers ongoing performing arts courses throughout the fall, winter, and spring semesters. All classes are taught by prominent Broadway and On-Camera veterans and culminate in a showcase for loved ones and Talent Reps.
Payment plans are available, please contact us for more information!

Events List Navigation
September 2018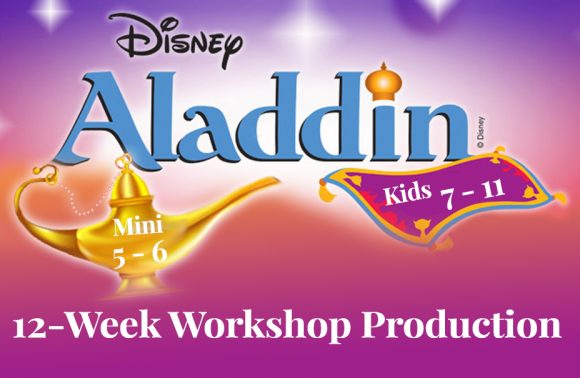 Ages 5 - 6 & 7 - 11  (2 Separate Sessions)  |  All Skill Levels  |  Saturdays, Sept. 22 - Dec. 15  |  11 AM - 12:30 PM  |  $895.00
Instructor Ages 5-6: Professional Actor & Voice Teacher Rebecca O'Sullivan (GILBERT & SULLIVAN PLAYERS)
Instructor Ages 7-11: Broadway & On-Camera Actor Leigh Ann Larkin (GYPSY, A LITTLE NIGHT MUSIC)
Focus of Class: Learn lines, songs, and of course dance numbers from the Kids version of the beloved Disney musical, ALADDIN!
Payment Plans Available – please call our office at 212.315.3010 or email here to set up a payment plan today!
November 2018
+ Export Events