September 2022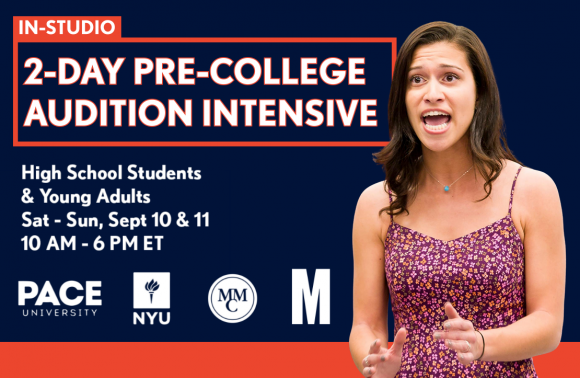 September 10 @ 10:00 am
-
September 11 @ 6:00 pm
EDT
No Audition Required | High School Students & Young Adults | Saturday, September 10 & Sunday, September 11 | 10 AM - 6 PM Eastern | 595.00
Instructor: College Admissions Officer, Wayne Petro of Pace University
Calling high school students and young adults with aspirations of attending a top BFA, BM, or BA Musical Theatre College Program!
It's never too early to start preparing for college auditions!
Do you need guidance on the college admissions process like, how do I go about choosing the right material that showcases me, my vocal range and my unique personality? How do I create a professional and memorable pre-screen video? Do you want to know what college admissions officers are looking for?
If you have answered yes to any of these questions, ACANY's 2-Day Pre-College Audition Intensive is for YOU!
Work all weekend alongside a college admissions officer, and a professional music director to prepare for the showcase with more admissions officers coming in on Sunday! This 2-Day College Prep Intensive will leave you confident and ready to take on the daunting task of applying to college musical theatre programs!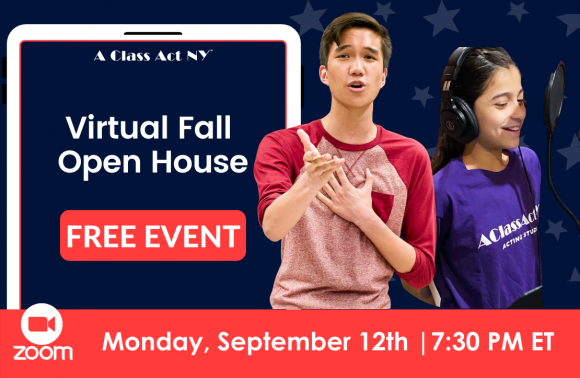 September 12 @ 7:30 pm
-
9:30 pm
EDT
For Parents & Prospective Students Ages 7-20s | Monday, September 12 | 7:30-9:30 PM ET | Free
Join A Class Act NY, the award-winning acting studio, on ZOOM, for a FREE preview of what our Fall 2022 Programs will look like!
This Fall, we'll be offering both In-Studio and Virtual Musical Theatre, On-Camera, Voice-Over and Dramatic Arts Programs taught by amazing Broadway Veterans, On-Camera Actors, Voice-Over Artists and L.A. and NYC Industry Pros including TV/Film Directors, Casting Directors and Agents & Managers!
Join us for some, or all of the sessions, and feel free to Zoom in and out as you wish!
The Open House Will Cover:
• A quick introduction to our programs
• A demo of how select programs will be run featuring ACANY students and members of our faculty
• A Q&A with ACANY's administrative staff to answer your questions
These sessions will just scratch the surface of what we'll be covering throughout the Fall!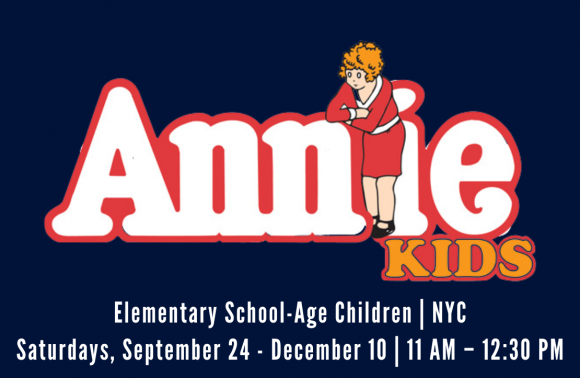 September 24 @ 11:00 am
-
December 10 @ 12:30 pm
EDT
No Audition Required | Elementary School-Age Children (Email us for an age exception) | Saturdays, September 24 - December 10 | 11 AM – 12:30 PM | Cost 895.00
Payment Plans Available – please call our office at 212.315.3010 or email here to set up a payment plan today!
Instructor: Professional Actor, Director & Voice Teacher, Rebecca O'Sullivan (GILBERT & SULLIVAN PLAYERS, HIGH SCHOOL MUSICAL JR, FROZEN JR)
Hone your musical theatre chops in this super fun and educational class that culminates in an in-studio performance of the beloved musical, ANNIE! Learn lines, songs, and dance numbers from the show! Sing popular songs like "IT'S THE HARD-KNOCK LIFE" and "TOMORROW" Portray your favorite characters like Annie, Miss Hannigan, Daddy Warbucks, Rooster, Lily St. Regis, Grace Farrell, and more!
Final Showcase:
Class culminates in a final performance in the studio for loved ones and a few scouting talent reps!
+ Export Events