March 2020
April 2020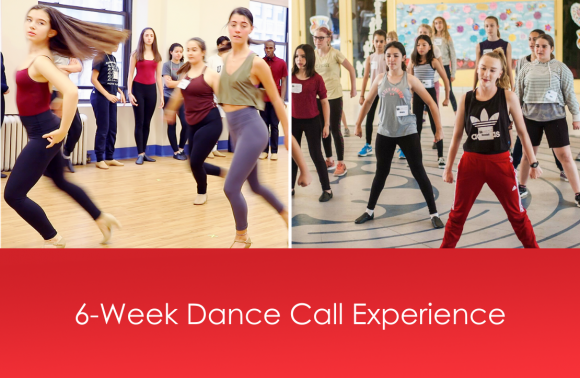 April 26 @ 11:00 am
-
June 7 @ 12:30 pm
EDT
Ages 8-20 | No Audition Required | Sundays, April 26- June 7 | 11 AM - 12:30 PM | Cost: 599.00
Payment Plans Available – please call our office at 212.315.3010 or email here to set up a payment plan today!
Choreographer & Dance Instructor (Weeks 1-3): Austin Marquez
Broadway Instructor (Weeks 4-6): Keven Quillon (MY FAIR LADY, BANDSTAND, ANNIE)
You asked and we listened!
Introducing our Dance Call Experience Class, for actors and singers who want to improve their dance skills in a safe and supportive environment!
• Do you go to a dance audition, otherwise known as a dance call, and start to panic?
• Do you describe yourself as a strong singer or actor who can "move?"
• Do you often find yourself cut after the dance call, even though you've aced the rest of the audition?
If you answered YES to any of the above questions- then this class is for YOU!
WORK ON A NEW COMBO EACH WEEK!
Focus of Class:
• Learn to present yourself confidently in dance auditions
• Master what it takes to pick up combinations quickly
• Learn how fake it til you make it
• Learn about muscle memory, and how to train your body to nail dance moves
It doesn't matter if you're auditioning for your school play, community theatre productions, or professional gigs- we'll give you the tools you need to succeed in a dance audition!
+ Export Events