On-Camera Summer Camps give students the unique opportunity to work on scenes and audition sides from television shows, films, and commercials. Each camp focuses on the different acting techniques needed to excel in that particular art form. Camps are taught by Television and Film Actors, L.A. Casting Directors and L.A. Television Directors from Disney & Nickelodeon.
Our 2019 camps are enrolling now! 

Payment plans are available, please contact us for more information!

July 2019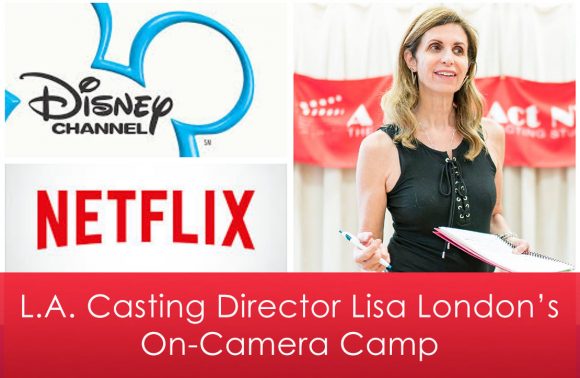 All Skill Levels | Ages 10-18 | Monday-Friday, July 22-26, 10 a.m. – 4 p.m. | Cost: 1050.00
Sold Out! Join The Waitlist!
Take Lisa London's On-Camera Intensive for ages 16+ HERE!
In this 5-day program, actors in training will have the unique opportunity to work with award-winning Casting Director, Lisa London and other industry professionals on acting and auditioning skills.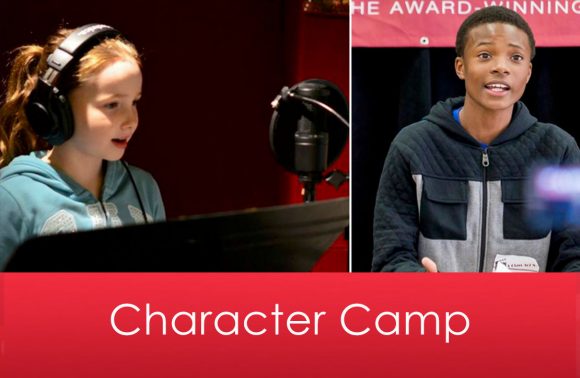 All Skill Levels | Ages 7-18 (Groups Split by Age!) | Monday-Friday, July 29-August 2, 10 a.m. - 4 p.m. | Cost: 775.00
Instructor: Broadway Star James Leo Ryan (LAW & ORDER, NCIS)
Instructor: Broadway & On-Camera Actor Ashley Kate Adams (UNBREAKABLE KIMMY SCHMIDT, RULES OF COOL)
Actors will learn how to make bold and interesting character choices. Whether it's stage, on-camera, or voice-over acting, kids will learn to use their physicality and intellect to create compelling characters!
Instructors are On-Camera, Voice-over and Broadway actors and directors. Lucky campers will also work with various guest artists who will teach specialized workshops!
Focus of Character Camp: Through a variety of techniques and workshops in scene study, on-camera and voiceover technique, script analysis, physicality exercises, improvisation and more, campers will finish the week with plenty of new skills to add to their actor's toolbox.
August 2019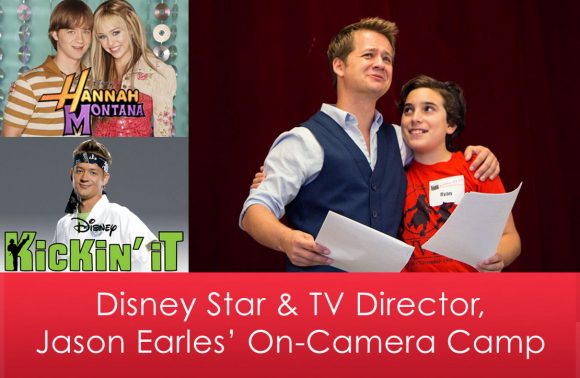 All Skill Levels | Ages 9 - 19 | Monday-Friday, August 19-23, 10 a.m. - 4 p.m. | Cost: 1050.00
Live out your dreams of starring on a hit Disney show with Disney Channel Star & Director, Jason Earles! You might recognize Jason from his starring roles on KICKIN' IT and HANNAH MONTANA!
In this one week intensive, Jason will bring lucky participants through every aspect of television acting from the audition to rehearsals to the live studio audience taping!
Each Day- Workshops with Guest Instructors: In addition to working with Disney Star & TV Director, Jason Earles, guest instructors will work on improvisation, scene study and other on-camera skills with campers throughout the week.
+ Export Events