Dramatic Arts Summer Camps
A Class Act NY's Dramatic Arts camps expose students to a variety of acting techniques and give actors the tools necessary to succeed on stage, on camera or in the voice-over studio.
Join us for multiple weeks in the summer!  We never cover the same material twice!
Hotel Deals and Payment Plans are available, please contact us for more information!

June 2020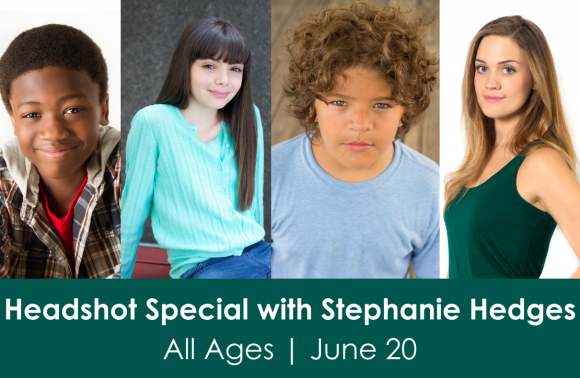 All Ages | Saturday, June 20 | Cost: 155.00
Stephanie Hedges is a renowned headshot photographer whose philosophy is to create a relaxed, successful atmosphere that allows her to capture the personality of aspiring young actors!
Outdoor Mini-Sessions for 155.00.
Booking for this special discount is only available through A Class Act NY registration!
July 2020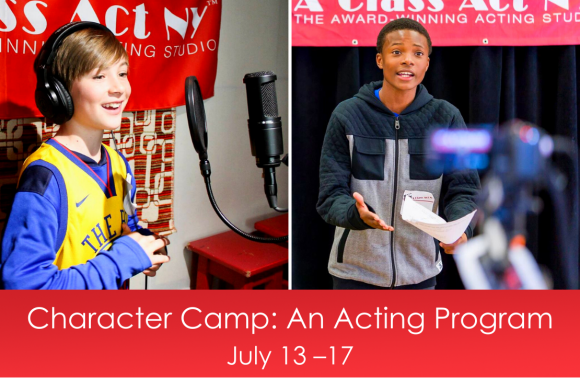 All Skill Levels | Ages 7-18 (Grouped by Age) | Monday-Friday, July 13-17, 10 AM - 4 PM | Cost: 825.00
Payment Plans & Hotel Deals Available – please call our office at 212.315.3010 or email here to set up a payment plan today!
This camp is a great fit for both the non-musical theatre actor, and the musical theatre actor!
Build a strong acting foundation!
Learn how to make bold and interesting character choices for stage, on-camera and voice-over acting. Use your physicality and intellect to create compelling characters! Campers will finish the week with plenty of new skills to add to their actor's toolbox.
Workshops with Guest Artists:
Throughout the week, campers will take specialized workshops with visiting guest actors.
Spend 2 Half Days in a Real Professional Recording Studio:
Work on voice-over acting two of the five days in a recording booth!
The Final Showcase – Off-Broadway Debut:
Make your Off-Broadway Debut in a professional NYC Theatre! Showcase your scene work and newly learned skills for family and friends!
+ Export Events