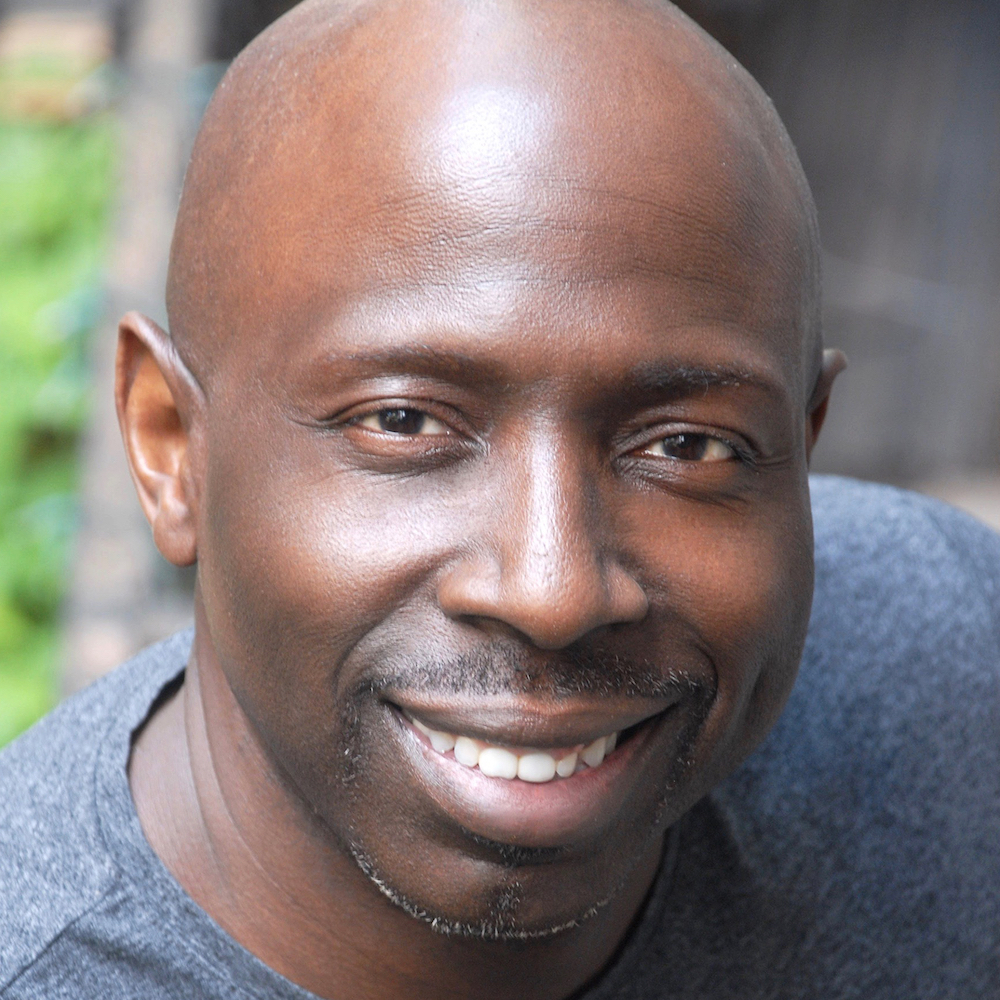 Sam McKelton, whose lyric tenor led the New York Times to proclaim him "a model Mozart tenor" with "a natural elegance" to his sound, has traveled throughout the world delighting audiences in both the classical and pop worlds.
Mr. McKelton has appeared with major symphony orchestras and chamber ensembles such as the Detroit Symphony, Atlanta Symphony, Helsinki Orchestra (Finland), Estonia Philharmonic (Estonia), Knoxville Symphony, Ravinia Festival Orchestra, Cleveland Orchestra, and San Francisco Symphony, among many others. For three years he traveled the world with superstar Harry Belafonte, with whom he was featured in the 1997 PBS special, Harry Belafonte and Friends. He starred in an off-Broadway revival of the Broadway and London hit musical Five Guys Named Mo' and was an original Broadway cast and touring member of the Tony award-winning Disney musical The Lion King.
Mr. McKelton has been seen in the role of Sportin' Life in Porgy and Bess with the Opera Company of Philadelphia and the Indianapolis Opera, directed by Henry Miller and under the baton of Maestro James Carraher, and, most recently, at the Royal Danish Opera in Copenhagen, Denmark where he made his house debut. He sang the role of The Stranger in the New York premiere of Carlisle Floyd's opera Markheim with the Center for Contemporary Opera (CCO) and did a turn as Angel Levine in the critically acclaimed CCO production of The Angel Levine by Elie Siegmeister. Mr. McKelton also sang the world premiere of Donald McCullough's Let My People Gowith the Master Chorale of Washington at the Kennedy Center. He is one member of the singing sibling duo The McKeltons, whose CD project entitled Return 2 Love can be found on iTunes.
A native of Detroit, Michigan, Mr. McKelton continues to make concert and solo appearances around the world and frequently appears as a guest artist and in master classes at schools, universities, and arts programs. 2017 marked his fifth year as Program Coordinator and Vocal Consultant, across genres, for the Stagebound Summer Vocal Intensive in New York City. He is a member of the world-renowned American Spiritual Ensemble (ASE), a mixed-voice professional performing arts organization whose mission it is to keep the American Negro spiritual alive. He is an honorary board member of the "Negro Spiritual" Scholarship Foundation based in Orlando, Florida.
His 2017–18 season included the premiere of two opera works, Five by Anthony Davis and Kenyatta by Trent Johnson at Trilogy: An Opera Company at New Jersey Performing Arts Center. Mr. McKelton has toured on behalf of the U.S. State Department of Cultural Affairs to Bolivia and returned to the Musica Sacre di Quito Festival in Quito, Ecuador. An adjunct professor of voice at NYU Tisch School of Drama, he is also one of two founding partners of Honorific Entertainment©, an entertainment properties and production firm in New York City, where he writes, produces, and develops works for stage and commercial media. In 2018, he launched Into the Deep Productions© with an eye on producing off-Broadway and touring theatrical properties. He made his Bach Choral Society debut this spring in their tribute performances of R. Nathaniel Dett's The Ordering of Moses and William Grant Still's And They Lynched Him on a Tree, as well as premiering the role of the Inquisitor in Wittenberg: The Story of Martin Luther, Trent Johnson's new oratorio about the religious reformer.