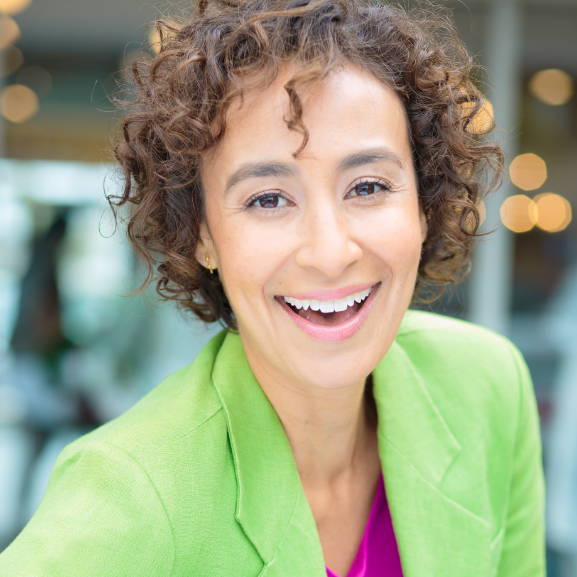 Monica Marie Contreras is a director, famous on-set acting coach, writer, and performer. Her recent directing credits include episodes of Disney's COOP & CAMI ASK THE WORLD, BUNK'D, THE VILLAINS OF VALLEY VIEW and RAVEN'S HOME.
Originally from El Paso, Texas she graduated from the University of Texas at El Paso with a Bachelor of Arts and California Institute of the Arts with a Master of Fine Arts in Theatre. A proud theatre devotee and film and television fanatic, she began her career as an actor and found her home in the Los Angeles theatre community.
But soon, the siren song of Hollywood called and she began to work in the Nickelodeon and Disney multi-cam sitcom world as an actor and a writer. She jumped whole-heartedly into the environment of her second home, television, and was soon sought after as an acting coach and worked on numerous TV shows for Disney, Nickelodeon, Netflix and most recently Apple+.
Little did she know that she would love the chances that being an acting coach could afford her. Not only could she shape young actors' performances, but she was asked to join the It's A Laugh Productions Director Internship Program in her second year as a dialogue coach on the Disney show COOP & CAMI ASK THE WORLD. This provided the opportunity not only to be on set, but to collaborate, talk and learn from various directors, showrunners and network executives who worked on the show. She also got to know countless crew members and casts and fell in love with the mechanics and artistry of making a television show.
The dynamic between all these developing forces, along with all the hard work, compromise and dedication every production week requires, made her even more certain that she wanted to direct more episodes of multicam television shows, episodics, and eventually feature films.