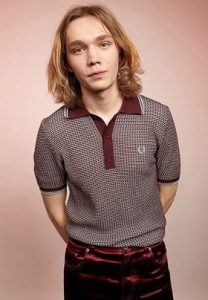 Charlie Plummer can most recently be seen in the Hulu miniseries adaptation of the John Green's Looking for Alaska as Miles. He starred in the A24 release Lean On Pete and appeared in Ridley Scott's kidnap thriller All the Money in the World, playing John Paul Getty III alongside Christopher Plummer, Michelle Williams and Mark Wahlberg.
Forthcoming features include Spontaneous opposite Katherine Langford; Words on Bathroom Walls opposite AnnaSophia Robb; The Thicket opposite Peter Dinklage.
Charlie played the titular role in King Jack, which won the Audience Award at the 2015 Tribeca Film Festival. He was seen in the indie drama thriller, The Dinner, opposite Richard Gere. Charlie began his professional career in Sopranos' creator David Chase's feature film, Not Fade Away, and the same year was cast in a recurring role in HBO's award-winning Boardwalk Empire. He was also a series regular on the Netflix cold war drama Granite Flats, starring with Christopher Lloyd and Parker Posey.