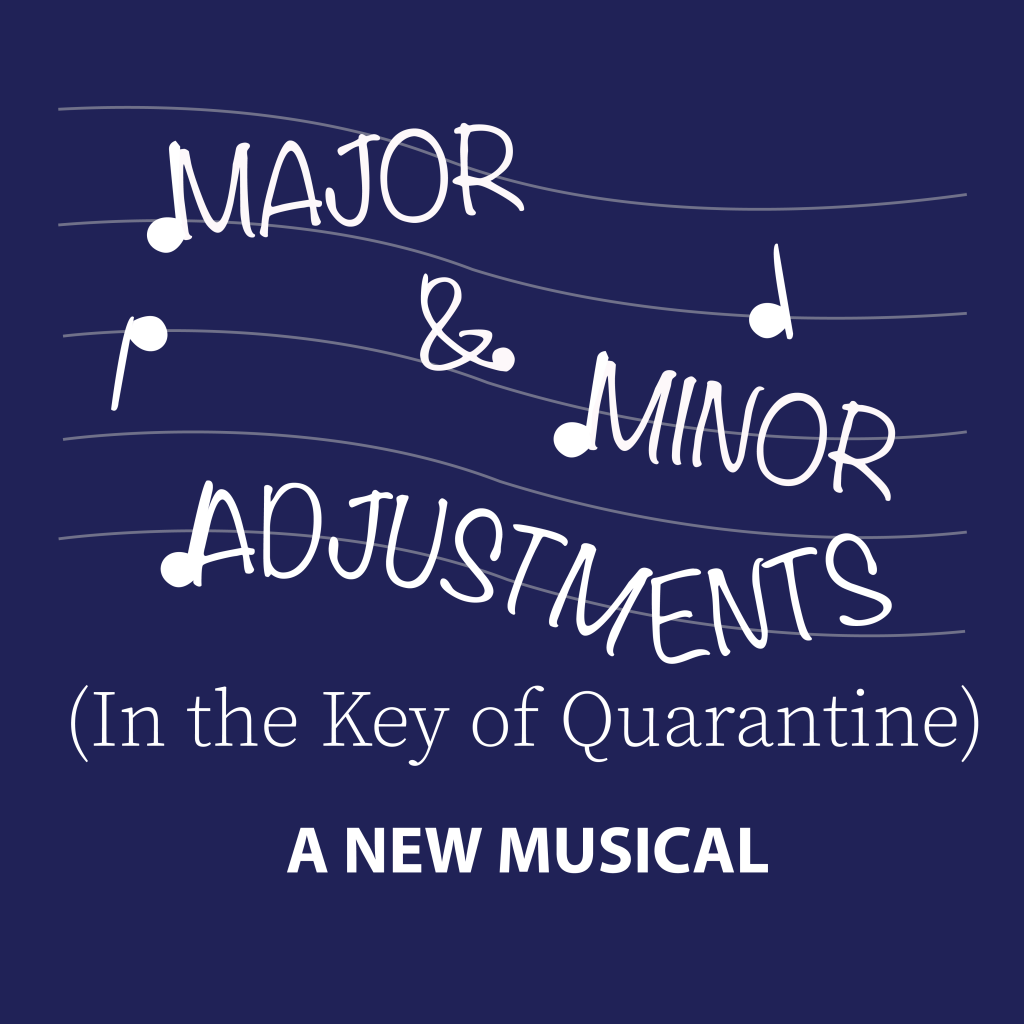 ACANY'S World Premiere of MAJOR & MINOR ADJUSTMENTS
(IN THE KEY OF QUARANTINE)
A New Musical by EMMY Award Winner, Sean P. Pallatroni and Yu Cui
Meet Composer and Music Director, Sean P. Pallatroni
Meet Book Writer, Yu "Fish" Cui
Actors 10-20 Eligible
Director: Broadway & On-Camera Actor and Producer, Ashley Kate Adams (LA CAGE AUX FOLLES, UNBREAKABLE KIMMY SCHMIDT, FRANKIE!)
Be in the WORLD PREMIERE of a brand new musical!
Learn about the rewards and challenges of creating a character from the ground up, and working with a developing script and score.
Brief Plot Summary: The show is a series of vignettes, songs, monologues, and short stories, all centering around kids, teens and young adults as they encounter the many shared life experiences during the pandemic, and discover their "new normal." Through these episodes, we follow these characters as they collectively look for and create moments of light with those around them.
This show will be a mix of poignant moments and comedic, lighthearted ones.
Originate a Role
• Each cast member will be responsible for a solo feature within the overarching themes, and each part will be tailored to every individual actor as they originate a new musical role!
Receive Special Insight into the Writing Process
• In addition to rehearsing our show, we'll learn all about Playwriting Concepts, Songwriting, Producing and Script Development from working professionals!
Gain Experience Working with a Developing Story
• Since we'll be working on this piece over the course of a few months, you'll get to experience script rewrites and see how a new piece can evolve over time.
There is no audition required to participate, however, actors must submit a self-tape audition prior to our first rehearsal. 
The Casting Process:
Each actor is required to submit a monologue and a song cut before our 1st rehearsal.
Roles will be handed out on our first day, Sunday, January 24.
Submit a short monologue and a 32-bar song cut either before our 1st rehearsal or 
after our 1st rehearsal. You may choose to send in your own 32-bar cut and monologue or chose 
ONE song cut and ONE monologue from the Dropbox link below. More detailed instructions are also included in the Dropbox.
Zoom Performance:
We will be debuting the WORLD PREMIERE of MAJOR & MINOR ADJUSTMENTS: (IN THE KEY OF QUARANTINE) for an audience filled with family, friends, and industry guests on April 18
Conflicts: We will accept 2-3 pre-approved absences. We will work our rehearsal schedule around your conflicts as best we can. We will be filming each rehearsal. You will be expected to review the material before the next rehearsal.
Ages: 10 – 20; For an age exception, email us
Dates: Sundays, January 24, 31; February 7, 21, 28; March 7, 14, 21; April 11, 18** Final Zoom Performance (No Rehearsals: February 14, March 28, April 4)
Time: 11AM -1PM EST
Cost: 815.00
Payment Plans Available – please call our office at 212.315.3010 or email here to set up a payment plan today!