Weekly Classes | Advanced Students
This is an advanced program for students who are seeking representation and have taken class at a reputable institution.

Events List Navigation
May 2019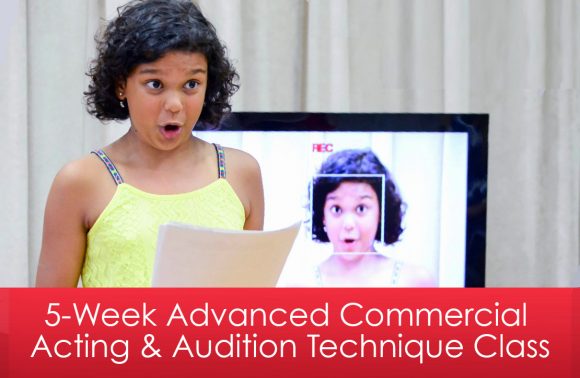 Ages 7-11 | Advanced  |  Sundays, May 5 - June 9 | 11 AM - 1PM PM | Cost: 565.00
NOTE: In order to enroll in this class, you must have previous acting experience.
Commercial acting is harder than it looks! You never get the copy in advance so it's almost always a COLD READ AUDITION!
Young actors will learn how to nail cold read commercial auditions. Budding thespians will learn how to quickly analyze commercial copy and find the acting beats within the text to make a lasting impression on both casting directors and on ad agency executives!
Final Showcase: The 5-week program culminates with a Final Showcase for friends, family as well as Talent Reps in which students have an opportunity to showcase their talent.
+ Export Events