Weekly Classes | Advanced Students
This is an advanced program for students who are seeking representation and have taken class at a reputable institution.

May 2019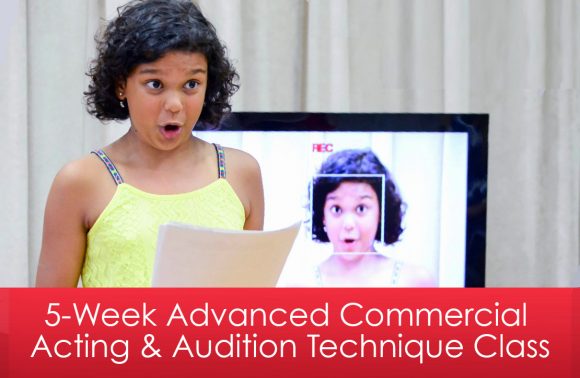 Ages 7-12 | Advanced  |  Sundays, May 5 - June 9 | 11 AM - 1PM | Cost: 565.00
NOTE: In order to enroll in this class, you must have previous acting experience.
Instructor: On-Camera & Broadway Actor Lauren "Coco" Cohn (HIGH MAINTENANCE, ROYAL PAINS, HOUSE)
Commercial acting is harder than it looks! You never get the copy in advance so it's almost always a COLD READ AUDITION!
Young actors will learn how to nail cold read commercial auditions. Budding thespians will learn how to quickly analyze commercial copy and find the acting beats within the text to make a lasting impression on both casting directors and on ad agency executives!
Final Showcase: The 5-week program culminates with a Final Showcase for friends, family as well as Talent Reps in which students have an opportunity to showcase their talent.
June 2019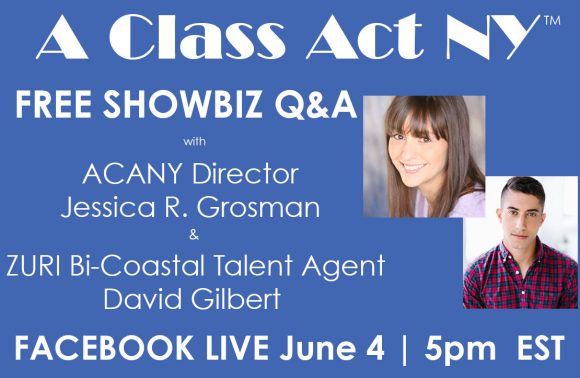 "LIKE US" on Facebook to participate in ACANY's FREE Live Stream Showbiz Seminar!
Join us for A Class Act NY's first ever online seminar featuring David Gilbert, Director of the Young Talent Division of Zuri Model and Talent, and Jessica R. Grosman, the Artistic Director & Founder of A Class Act NY! We're excited to connect with ACANY families around the world to offer insight into the entertainment industry.
This is a can't miss opportunity for anyone who is delving into the world of professional acting. Whether you're the parent of a seasoned actor or brand new to the business, we'll be providing unique insight into this crazy business. David and Jessica will share the wisdom they've gained over decades of developing and guiding the careers of aspiring actors and will answer your burning questions about the biz as well!
September 2019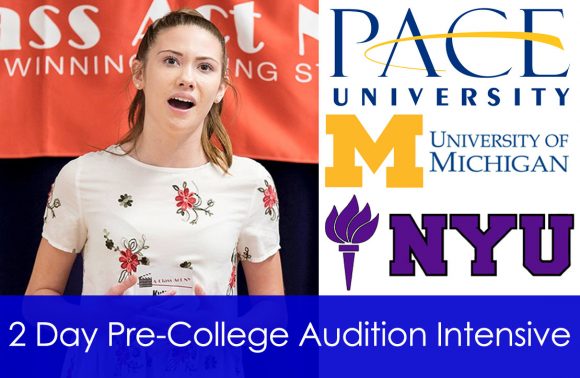 Calling junior and senior high school students and young adults with aspirations of attending a top BFA, BM, or BA Musical Theatre College Program!
Do you need guidance on the college admissions process like, how do I go about choosing the right material that showcases me, my vocal range and my unique personality? How do I create a professional and memorable pre-screen video? Do you want to know what college admissions officers are looking for?
If you have answered yes to any of these questions, ACANY's 2 Day Pre-College Audition Intensive is for YOU!
Work all weekend alongside college admissions officer, Wayne Petro of Pace University, a professional music director and three additional college admin officers (TBA) in our 2-Day College Prep Intensive that will leave you confident and ready to take on the daunting task of applying to college musical theatre programs!
+ Export Events