Musical Theatre | Intermediate to Advanced Classes
Are you ready to be challenged? A Class Act NY's intermediate to advanced programs are for serious students who are seeking to take their skills to the next level. While there is no audition required to participate, all intermediate to advanced students must have taken classes or performed in shows at reputable institutions in the past. Many of our the intermediate to advanced classes end in showcases for loved ones and 10 scouting Agents and Managers. A considerable amount of homework will be required.
Payment plans are available, please contact us for more information.

January 2020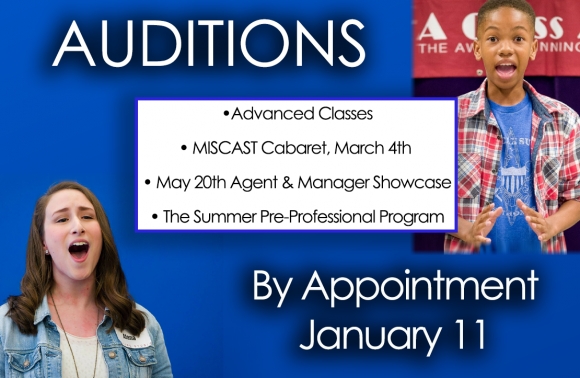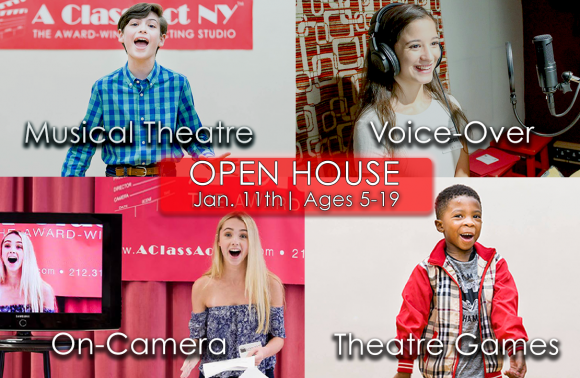 For New Students Only | Ages 5-19 | Saturday, January 11 | 11 AM - 2 PM | FREE
New students are invited to join A Class Act NY, the award-winning acting studio, for a FREE day full of activities!
Work with some of our wonderful Broadway, On-Camera and Voice-Over instructors, get all of your questions answered, and see what separates ACANY from the rest!
Schedule of Events:
11 AM - 12 PM Commercial Acting for Ages 7-11
11 AM - 12 PM Voice-Over Acting (Session 1) Ages 10-19
12 - 12:45 PM Musical Theatre Song & Dance with a Broadway Star for Ages 7-19
1 - 1:30 PM Musical Theatre Enrichment & Theatre Games for Ages 5-6
1 - 2 PM On-Camera Scene Study and Improvisation for Ages 11-19
1 - 2 PM Voice-Over Acting (Session 2) Ages 10-19
Interested in one of our advanced weekly classes, summer intensives, cabarets, or agent & manager showcases? Schedule a time slot for our auditions also happening on January 11!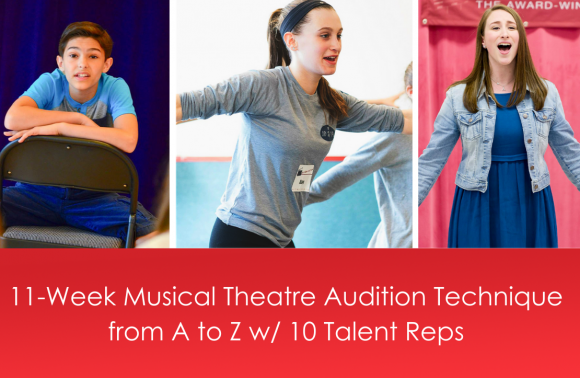 Ages 7-10 & 11-19 (2 separate classrooms) | Advanced Students | Sundays, January 26 - May 3 | 11 AM - 1 PM | Cost: 895.00
Payment Plans & Make-Up Class Available – please call our office at 212.315.3010 or email here to set up a payment plan today!
Broadway Instructor (Ages 7-10): Lauren "Coco" Cohn (MAMMA MIA!)
Broadway Instructor (Ages 11-19): James Leo Ryan (ANNIE)
Learn the techniques that can make or break your musical theatre auditions!
In this 11-week advanced class, actors will work on the three major components of the audition process: the vocal audition, the dance audition, and the acting audition.
Our first class will be a mock audition, each student will perform a song cut so our instructors can become familiar with your vocal abilities and your personality.
After we have run through everyone's audition cut, your Broadway instructor will lead the class in a mock dance audition!
During the 11-weeks, we will also pair you up with scene partners to run mock acting auditions!
Moreover, we'll make recommendations of song cuts you should add to your repertoire and we will begin to hone those new song cuts!
Final Showcase: 
On the last day, actors will perform a variety of the material they have mastered for 10 scouting agents and managers, as well as family & friends!
Can't make all 11 classes? Not to worry, we will be offering a make-up class!
+ Export Events