How many times have you enjoyed watching a movie where the central character also narrates? (Think: FERRIS BUELLER'S DAY OFF, RAMONA AND BEEZUS, MERMAIDS, JUNO, THE HELP, etc.) Do you want to learn how to create animated characters for cartoons and animated films? (Think: THE SIMPSONS, DORA THE EXPLORER and FROZEN) What does it take to bring characters to life through your voice? Let's find out! ACANY's voice-over classes are all taught by industry professionals and classes take place in a real recording studio and virtually!

January 2022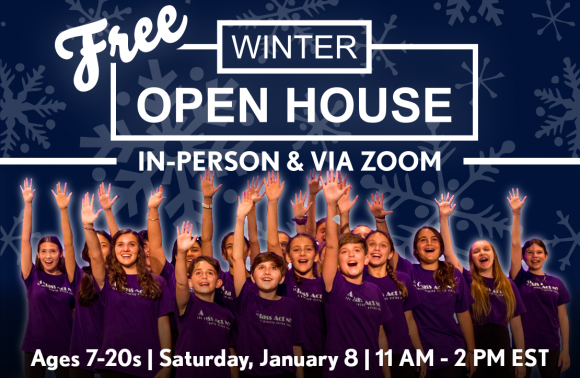 Ages 7-20s | Saturday, January 8 | 11 AM - 2 PM | FREE
New students are invited to join A Class Act NY, the award-winning acting studio, for a FREE day full of activities!
Work with a few of our wonderful Broadway, On-Camera and Voice-Over instructors, get all of your questions answered about programs, and see what separates ACANY from the rest!
Sample an on-camera class, a musical theatre class, and/or a voice-over program!
Can't make it in person? We'll be broadcasting select classes over Zoom!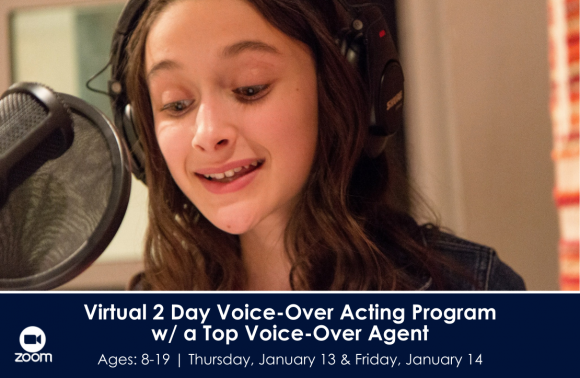 No Audition Required | Ages: 8-19 | Thursday, January 13 & Friday, January 14 | Cost: 260.00
Payment Plans Available – please call our office at 212.315.3010 or email us to set up a payment plan today!
Learn the art of Voice-Over Acting, and Break Into the Voice-Over Industry Today!
Voice-over acting is unlike any other type of acting. It requires an actor to make specific and original acting choices that are outside of the box using just their voice.
Focus of Class:
• Create animated characters for cartoons and feature films
• Work on naturalistic reads for commercials, promos and radio spots
• Learn how to nail VO auditions
• Showcase what you've learned for a top Scouting VO Talent Agent
Final Presentation and Q&A:
Towards the end of the 2nd day, perform for family, friends and a top scouting Voice-Over Talent Agent! We'll conclude with a Q&A (time permitting).
+ Export Events