April 2021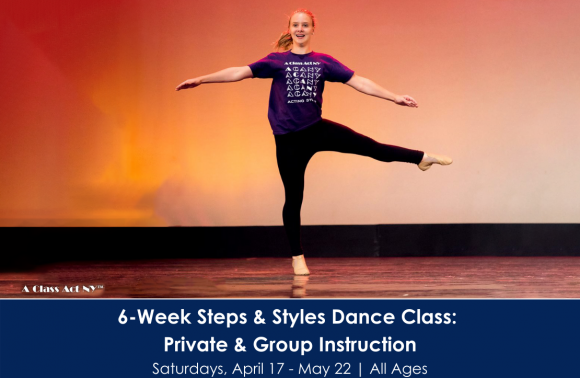 All Ages | No Audition Required | Saturdays, April 17 - May 22 | 11 AM - 12 PM EST | Cost: 625.00
Payment Plans Available – please call our office at 212.315.3010 or email here to set up a payment plan today!
Broadway Dance Instructor: Natalie Wisdom
This class is for anyone who wants to improve their dance skills in a safe and supportive environment!
Each week, we'll meet as a group and learn a new dance combination from a different era in musical theatre history!
The weekly dance class will also cover dance terminology and technique specific to each style.
HUGE BONUS: In addition to our group dance class, students will also have a private lesson to review choreography one on one with Natalie. She will break down difficult steps with you via Zoom, watch you perform live, and offer guidance and feedback.
You will also be expected to film that week's combination prior to your private lesson with Natalie so she can utilize video playback in your private lesson.
WEEK ONE: LET'S DANCE
WEEK TWO: THE GOLDEN AGE
WEEK THREE: FOSSE
WEEK FOUR: FROM THE STREETS TO THE STAGE
WEEK FIVE: BROADWAY TODAY
WEEK SIX: DANCING ON SCREEN
+ Export Events