September 2021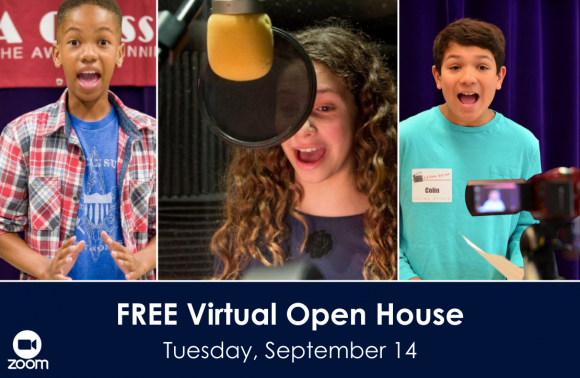 September 14 @ 7:30 pm
-
9:30 pm
EDT
Tuesday, September 14 | 7:30 - 9:30 PM Eastern | Free
Join A Class Act NY, the award-winning acting studio, on ZOOM for a FREE preview of what Fall 2021 Programs will look like!
We'll be offering both Virtual and In-Studio Musical Theatre, On-Camera, Voice-Over and Dramatic Arts Programs taught by amazing Broadway Veterans, and L.A. and NYC Industry Pros including TV/Film Directors, Casting Directors and Agents & Managers!
Join us for some, or all of the sessions, and feel free to Zoom in and out as you wish!
The session will include:
• A quick introduction to our programs
• A demo of how select programs will be run featuring ACANY students and a member of our faculty (Faculty may include Broadway Stars, Professional TV/Film & Voice-Over Actors, and a Top Industry Pro)
• A Q&A with ACANY's administrative staff to answer your questions
These sessions will just scratch the surface of what we'll be covering throughout the fall.
Schedule of Camp Fair Events:
7:30 PM ET: Introduction
7:30-7:40 PM ET: Dance w/ A Broadway Dancer
7:40-8 PM ET: Voice-Over w/ Voice-Over Actor & Coach
8-8:15 PM ET: Song Interpretation w/ a Broadway Star
8:15-8:55 PM ET: Sitcom Acting w/ either a Casting Director, TV/Film Director or On-Camera Actor
8:55-9:30 PM ET: Q&A w/ ACANY's Artistic Director, Jessica R. Grosman and ACANY's Administrative Staff
October 2021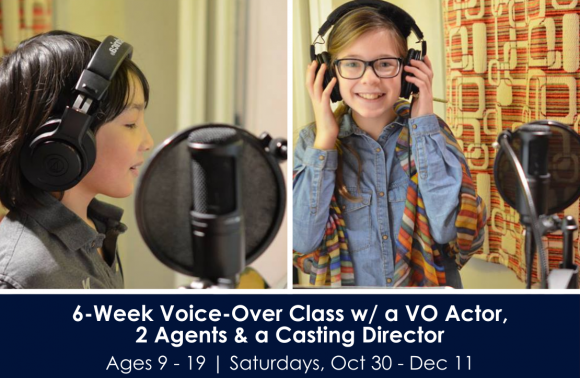 October 30 @ 11:00 am
-
December 11 @ 1:00 pm
EDT
Ages 9 - 19 (scenes div by age) | No Audition Required | Saturdays, October 30 - December 11 | 11 AM – 1 PM | Cost: 675.00
Payment Plans Available – please call our office at 212.315.3010 or email us to set up a payment plan today!
Voice-over acting is unlike any other type of acting. It requires an actor to make specific and original acting choices that are outside of the box.
Learn how to create characters for cartoons and animated feature films and how to perform more naturally for commercials and radio spots!
Focus of Class:
• Learn how to create animated characters for cartoons and feature films
• Work on naturalistic reads for commercials and radio spots
• Learn how to nail VO auditions
• Learn proper mic technique to avoid feedback
• Perform in a Showcase for 2 Scouting Talent Agents & a Casting Director
Final Presentation for 2 Agents and a Casting Director & a Q&A:
Perform material you have honed in class for three industry guests including 2 scouting Voice-Over and Commercial Agents and a top Voice-Over Casting Director. Includes a Q&A with the Casting Director, and your Instructor about the vo business!
November 2021
November 4 @ 5:00 pm
-
December 16 @ 7:00 pm
EDT
No Audition Required | Ages: 9-20 (scenes divided by age, email us for an age exception) | Thursdays, November 4- December 16 from 5-7 PM Eastern | Cost 650.00
Payment Plans Available – please call our office at 212.315.3010 or email us to set up a payment plan today!
GREAT NEWS: There have been an abundance of Voice-Over and Commercial jobs throughout the Pandemic! 
Why?!? 
Because actors can record voice-over auditions, and even the actual jobs, from the comfort of their own home with very little equipment! And with proper testing and safety precautions in place, the entertainment industry has figured out how to get back to filming commercials!
Learn the techniques needed to start booking voice-over and commercial jobs today! 
Final Presentation for 5 Scouting Talent Reps
Perform for five scouting Voice-Over & Commercial Agents and Managers. Family and friends are also invited to attend!
+ Export Events