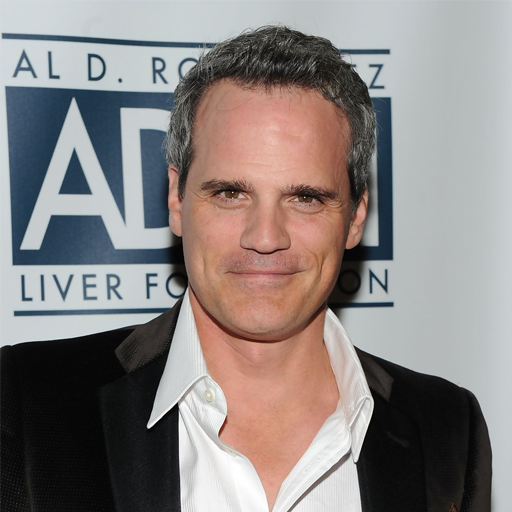 Born and raised in Canandaigua, NY, Michael Park is the second born of four children and knew at an early age that show business was in his future, when at age ten he dressed up as the Wicked Witch of the West for a Halloween contest and sang "You're So Pretty." His amazingly supportive art teacher mother rehearsed him to a win and he has been playing pretend ever since.
An attendee of Nazareth College, where he met and eventually married his wife, Laurie, Park graduated with a degree in Studio Art.  Upon graduation, Park became a part of an extremely nurturing theater scene at The Blackfriars Theatre in downtown Rochester, NY, which became his home away from home. Shortly after his first paying gig at GeVa Theater, Park scored an opportunity to audition for a national bus and truck tour in NYC.  After some much needed encouragement from his mother, the next nine months were spent on the road traveling across the U.S. as Raoul in Ken Hill's Phantom of the Opera.
Once back in NYC, Park was cast in Hello Again, a piece for then up and coming composer/lyricist, Michael John LaChiusa.  It was this opportunity that helped to open many doors for him in the New York theater community, as it led him to being cast, later that same year, at Goodspeed Opera House in Shenandoah where he began to foster some life-long friendships.
For Park, Broadway was always the goal. His opportunity came after understudying Billy Bigalow in the revival Carousel. Jerry Zaks made his dreams come true by casting him as one of the leads in Smokey Joe's Café, which won Lieber and Stoller their first Grammy. Subsequent to Park's successful run with SJC, he was cast in "13 Bourbon Street," a pilot for FBC while simultaneously performing in a workshop for another up and coming composer, Janine Tesori. The show, Violet, would become his next important theater gig.
The day following Violet's opening would prove quite eventful as well as Michael embarked upon his 13 year journey playing the iconic role of Jack Snyder on CBS' long-running daytime serial "As The World Turns."  Continuing to pursue his passion and live his dream working opposite many veterans of the stage, Park garnered two Emmy's as Outstanding Lead Actor (2010, 2011).  His family grew as he was not only becoming very close with his onscreen peers, as he had in the theater world before, but his time on the show would also see his three beautiful children (Christopher, Kathleen, and Annabelle) born as well.
Prior to taking a break from pulling double duty, he shared the stage with Martin Short and Faith Prince in Little Me directed by Rob Marshall, as well as several City Center Encores! productions. Park's recent return to the stage has been successful and varied, working with some of the genre's brightest talent. These shows include Playwrights Horizons' production of The Burnt Park Boys (Miller/Tysen, dir. Joe Calarco), Rob Ashford's Broadway production  of How To Succeed In Business Without Really Trying starring Daniel Radcliffe and John Larroquette, as well as his conception of Cat On A Hot Tin Roof starring Scarlett Johansson.  Most recently, Michael starred as the immortal father of the Tucks in Tuck Everlasting (Score – Miller/Tysen, Book – Shere/Federle), directed by Casey Nicolaw, a role he originated.
Park's recent notable television appearances include "House of Cards" (Netflix), "The Good Wife" (CBS), "Chicago P.D.," "Sound of Music: Live," "Peter Pan: Live" (NBC). He will also be seen on the upcoming seasons of "Mindhunter" (Netflix) and "The Blacklist" (NBC). Additionally, Michael is part of an ensemble cast including Abigail Breslin, Laverne Cox, and Bette Midler directed by Trudie Styler in "Freak Show," an independent feature based on the best-selling novel by James St. James.