Work alongside college admission pros from some of NYC's top BFA programs to demystify the college admission process and leave you confident and ready to take on the daunting task of applying to college musical theatre programs!

September 2020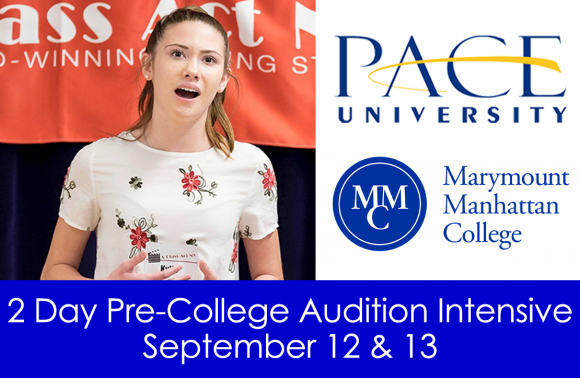 Ages: High School Juniors, Seniors, & Young Adults | No Audition Required | Saturday, September 12 & Sunday, September 13 | 10 AM - 6 PM | Cost: 595.00
Calling junior and senior high school students and young adults with aspirations of attending a top BFA, BM, or BA Musical Theatre College Program!
Do you need guidance on the college admissions process like, how do I go about choosing the right material that showcases me, my vocal range and my unique personality? How do I create a professional and memorable pre-screen video? Do you want to know what college admissions officers are looking for?
If you have answered yes to any of these questions, ACANY's 2 Day Pre-College Audition Intensive is for YOU!
Work all weekend alongside college admissions officers Wayne Petro, Associate Director of Enrollment for the School of Performing Arts at Pace University, and Kevin Kemler, Director of Fine and Performing Arts Admissions at Marymount Manhattan College, to prepare for the showcase with more admissions officers Sunday! This 2-Day College Prep Intensive will leave you confident and ready to take on the daunting task of applying to college musical theatre programs!
January 2021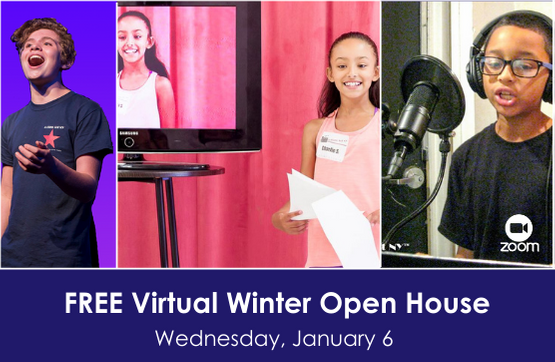 Wednesday, January 6 | For Parents & Prospective Students | FREE
Parents are invited to join A Class Act NY, the award-winning acting studio, on ZOOM for a FREE preview of what Winter and Spring 2021 programs will look like online!
We are continuing to offer online classes and workshops in musical theatre, dramatic arts, dance, on-camera, and voice-over! We will also be offering amazing virtual production opportunities! 
ACANY has been offering programs online since March 2020 to great success. Our virtual open house is for parents and students who would like to see what separates our online performing arts education from the rest! 
Join us for some or all of the evening- feel free to zoom in and out as you wish! We highly recommend watching the session with your child!
Questions about online programs? We're here to address your concerns!
The session will include:
• A quick introduction to the program
• A demo of how classes will be run featuring ACANY students and members of our faculty
• A Q&A with ACANY's administrative staff to answer any parent questions
This session will just scratch the surface of what we'll be covering throughout the winter and spring. You'll walk away with a better understanding of what a typical online class will look like. 
Most classes will be 2 hours long, and will feature small group instruction (10-12 students per classroom, max).
+ Export Events