Original Workshop Production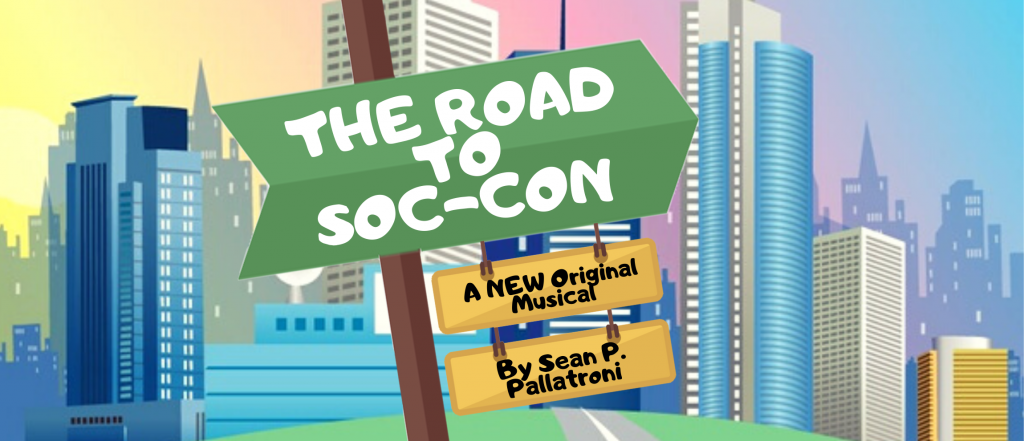 By Audition Only | Ages 9-19 | Sundays, September 13 – December 13 from 11 AM – 1 PM
Be in the WORLD PREMIERE of a new work!
Learn about the rewards and challenges of creating a character from the ground up, and working with a developing script.
Brief Plot Summary:
Millie Frank is a 16 year old average high school student in the middle of America. Despite her unpopularity at school she dreams of becoming a big-name social media influencer celebrity. She can't even compete with Sadie and her crew in terms of likes & followers, but when she finds out about a new social media convention happening in New York City, she makes a daring leap of faith to try to get there to achieve her goal. Along with the help of her only companion, Kat, and the various trippers they meet along the way, including Cam who tags along with them, they encounter all types of crazy and exotic characters and groups along the way. When they finally reach the convention in New York, Millie is surprised to be greeted by a horde of fans who have been following her misadventures, but ultimately realizes that the journey to get there was far more exciting than the "celeb status" end result.
Not only will each student get the unique opportunity to star in this new work, but the class will also include the following:
Zoom Performance:
The program will culminate in a Zoom presentation of  the WORLD PREMIERE of THE ROAD TO SOC-CON for an audience filled with family, friends, and industry guests!
Ages: 9 – 19
Dates: September 13; October 4, 11, 18, 25; November 1, 8, 15, 22; December 6, 13** Final Showcase 
Time: 11AM-1PM ET
This is the 3rd Original work produced by A Class Act NY! Last Summer, ACANY produced ESCAPE! By Matt Patrick Walsh, and in 2018 they produced PSYKIDZ by Bobby Cronin! Both works are still being developed today!
Meet Sean P. Pallatroni
Sean P. Pallatroni is an EMMY® Award winning composer, songwriter, director and pianist. Originally from Bedford NH, he has studied performing arts at the Derryfield School under the direction of Laurel Devino, and completed his undergraduate degree in Music Composition at the Hartt School of Music Dance Theatre (University of Hartford, West Hartford CT).
Sean has written for musical theatre, classical chamber ensembles, jazz, choir, and orchestra. His recent musical "Happily" was premiered in February 2017 in New York City, and winner of "Best Score" at the NYWinterfest Theatre Festival. He has also music directed shows in Connecticut and New York.
Sean has scored programs for Connecticut Public Television, including the shows "Empowering Connecticut," "Infinity Hall Live," and "All Things Connecticut.". He has also worked on the short film "Twenty Minutes" and various commercial and multimedia scoring projects. Sean is the recipient of Hartt's "Edward Diamente Award for Distinguished Undergraduate Composition," and winner of the 2010 Alabama Orchestra Association's Composition Competition for his work "When the Grass Was Still Green."
Fall 2019: A Chorus Line and Frozen Jr. at The Riverside Theatre
Spring 2019: The Addams Family and Shrek Jr. at The Riverside Theatre
Fall 2018: The Drowsy Chaperone and Peter Pan Jr. at The Riverside Theatre
Spring 2018: Godspell and Seussical Jr.
Fall 2017: Les Miserables School Edition and The Little Mermaid Jr. at The Riverside Theatre
Spring 2017: Spamalot and Aladdin Jr. at the 52nd St. Project
Fall 2016: Urinetown and Annie Jr. at the 52nd St Project
Spring 2016: Beauty and the Beast Jr. at the 52nd St Project
Fall 2015: Honk Jr. and Thoughoughly Modern Millie Jr. at the 52nd St Project
Spring 2015: Legally Blonde Jr. at the 52nd St Project
Fall 2014: Seussical Jr. and High School Musical Jr. at The York Theatre
Spring 2014: The Little Mermaid Jr. at Manhattan Movment and Art Center
Fall 2013: Into the Woods Jr. Manhattan Movment and Art Center