ACANY's Fall 2021 Main-Stage Production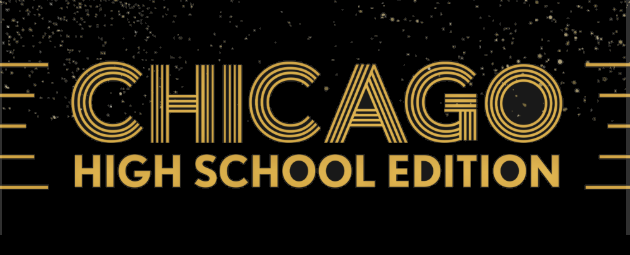 Actors 12-20 Eligible
Ever inspiring and feeling even more timely now than when it was written, CHICAGO is
set in the legendary city during the roaring "jazz hot" 20s.
CHICAGO
tells the story of two rival vaudevillian murderesses locked up in Cook County Jail. Nightclub star Velma's serving time for killing her husband and sister after finding the two in bed together. Driven chorus girl Roxie's been tossed in the joint for bumping off the lover she's been cheating on her husband with. Not one to rest on her laurels, Velma enlists the help of prison matron Mama Morton and slickster lawyer Billy Flynn, who turn Velma's incarceration into a murder-of-the-week media frenzy, thus preparing the world for a splashy showbiz comeback. But Roxie's got some of her own tricks up her sleeve…
Ahead of its time in breaking the fourth wall and dripping with stylishly sophisticated cynicism that was in vogue in the 1970s, Chicago was an instant Broadway success story. The song and libretto feel as modern now as when created and continued Bob Fosse's legendary career as a
director-choreographer.
Many Major Roles Available!
Click Here for Audition Materials including a list of available roles. Please choose 1 song and 1 scene!
Click Here for Self-Tape Guidelines & Video Submission Instructions.
Our main-stage production is being directed by Broadway's Ashley Kate Adams with music direction by Kevin Winebold.
Conflicts: We will accept 2-3 pre-approved absences. We will be filming each rehearsal. You will be expected to review the material before the next rehearsal. We will do our best to schedule rehearsals based on conflicts, however, if you have too many conflicts, it may affect casting decisions.
Tentative Rehearsal Schedule
When: Sundays, September 19, 26; October 3, 10, 17, 24, 31; November 7
Time: 1:30-5:30 Eastern
Where: Nex Gen Studios – 519 8th Ave., NYC
Tech Week: Monday, November 8 – Thursday, November 11 at The Riverside Theatre
*Each cast will be called for 2 nights of tech
Performance Dates
When: Saturday, November 13 & Sunday, November 14 (each cast will perform 2 shows)
The Razzle Cast: Saturday, Nov. 13 at 4 PM and Sunday, Nov. 14 at 7 PM
The Dazzle Cast: Saturday, Nov. 13 at 7 PM and Sunday, Nov. 14 at 4 PM
Where: The Riverside Theatre – 91 Claremont Ave., NYC
Tuition if Cast: 850.00 *includes a beautiful production T-Shirt! Payment plans available.
If interested, you can send in a video submission to auditions@aclassactny.com!
Fall 2019: A Chorus Line and Frozen Jr. at The Riverside Theatre
Spring 2019: The Addams Family and Shrek Jr. at The Riverside Theatre
Fall 2018: The Drowsy Chaperone and Peter Pan Jr. at The Riverside Theatre
Spring 2018: Godspell and Seussical Jr.
Fall 2017: Les Miserables School Edition and The Little Mermaid Jr. at The Riverside Theatre
Spring 2017: Spamalot and Aladdin Jr. at the 52nd St. Project
Fall 2016: Urinetown and Annie Jr. at the 52nd St Project
Spring 2016: Beauty and the Beast Jr. at the 52nd St Project
Fall 2015: Honk Jr. and Thoughoughly Modern Millie Jr. at the 52nd St Project
Spring 2015: Legally Blonde Jr. at the 52nd St Project
Fall 2014: Seussical Jr. and High School Musical Jr. at The York Theatre
Spring 2014: The Little Mermaid Jr. at Manhattan Movment and Art Center
Fall 2013: Into the Woods Jr. Manhattan Movment and Art Center