Learn how to create living, breathing characters for cartoons, animated feature films, commercials, and radio spots in a professional recording studio! A Class Act NY's voice-over workshops are taught by top VO actors, VO agents and Casting Directors!

March 2020
April 2020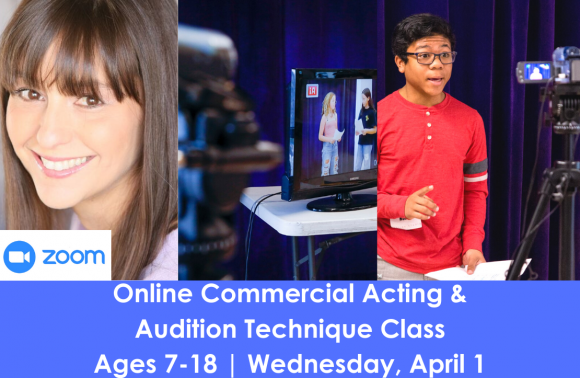 No Audition Required | Ages 7-18 | Wednesday, April 1 | Cost 60.00
Receive one-on-one coaching from the comfort of your own home from Artistic Director, Jessica R. Grosman. Before founding A Class Act NY in 2005, Jessica worked in commercial casting in both NYC and CA!
In this 2 hour workshop, you will learn the art of commercial acting and audition technique!
Learn how to analyze commercial copy and find the acting beats within the copy to make a lasting impression in the audition room and on advertising execs!
Focus of Class:
• How to analyze and break down commercial copy to find the selling points within the text
• Learn how to nail your slate
• Learn how to sell a product without being too over the top
• Proper commercial acting and audition technique
• Learn lingo that is specific to commercial auditions and on-camera acting
At the end of the class, we'll have a short Q&A for parents and students (time permitting).
May 2020
July 2020
+ Export Events