On-Camera | All Skill Levels
On-Camera Weekly Classes give students the unique opportunity to work on scenes and audition sides from television shows, films, and commercials. Each workshop focuses on the different acting techniques needed to excel in that particular art form. Workshops are taught by Television and Film Actors, NYC and L.A. Casting Directors and Talent Agents or Managers.
Our 2018 classes are enrolling now! 

Payment plans are available, please contact us for more information!

Events List Navigation
September 2018
Ages 10+ | All Skill Levels | Saturdays, Sept. 22 - Dec. 15  |  11 AM - 12:30 PM  |  $75 per class
You MUST register for this class in advance. Class is capped at 16 students. Sign up for one class or multiple classes! Register as late as the morning of class!
Instructor: On-Camera & Broadway Actor Morgan Weed (THE GREATEST SHOWMAN, PERSON OF INTEREST, ELEMENTARY)
Focus of Class: Learn how to nail cold read commercial auditions and how to improv for the camera. Moreover, learn how to quickly analyze commercial copy and find the acting beats within the text to make a lasting impression in the audition room and how to identify clues within the text as well as physical techniques that allow you to deliver material in a way that will set you apart in auditions.
Final Showcase: The final class will feature a showcase for family, friends, and scouting Talent Reps!
January 2019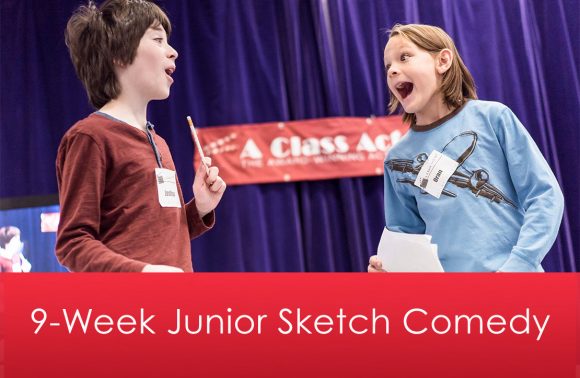 Ages 7-12 (Two Sessions Split by Age!)  |  All Skill Levels |  Sundays, January 27 - April 7 | 1 - 3 PM | Cost: 895.00
Focus of Class: Students will devise their own short comedy sketches with the help of their amazing instructor who has written original content and practices improvisation!  Moreover, we will recreate a "writer's room" atmosphere in this program. Students will learn how to structure their stories and how to write and land jokes.
Final Showcase: Actors will present their scene work to loved ones and scouting Talent Reps.
Can't make all 9 classes? Not to worry, we will be offering a make-up class!
Payment Plans Available – please call our office at 212.315.3010 or email here to set up a payment plan today!
+ Export Events