Musical Theatre Classes | Advanced
Our advanced musical theatre weekly classes are an ongoing deep dive into the essential disciplines that make up musical theatre: singing, dancing and acting. Instructors include prominent Broadway Stars, Casting Directors and Talent Representatives who will provide students with a superior education in a fun and supportive environment!
Our 2018 classes are enrolling now! 

Payment plans are available, please contact us for more information!

Upcoming Events › Advanced Musical Theatre Classes
Events List Navigation
January 2019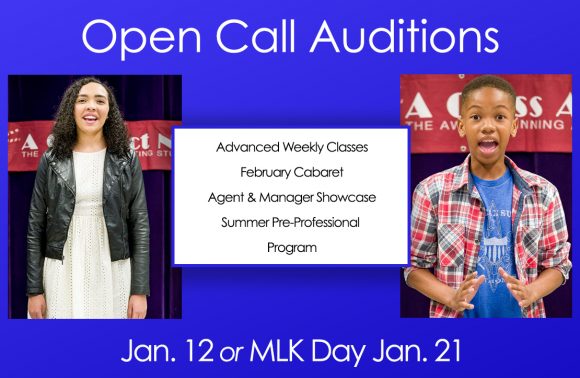 ACANY is holding auditions for our Advanced Weekly Classes, Agent & Manager Showcase, February Cabaret, and our Summer Pre-Professional Program on Saturday, Jan. 12 and Monday, Jan. 21 (No School – MLK Day).
Audition Instructions:
All Actors Must Prepare: One-minute monologue from a published play.
• Note: you do not need to prepare a monologue for the Cabaret audition
Singers: If you are a singer, please sing 32 bars a cappella of a musical theatre song.
• Note: if you are NOT a singer, please disregard this.
LEARN MORE or CLICK TO REGISTER for your FREE audition!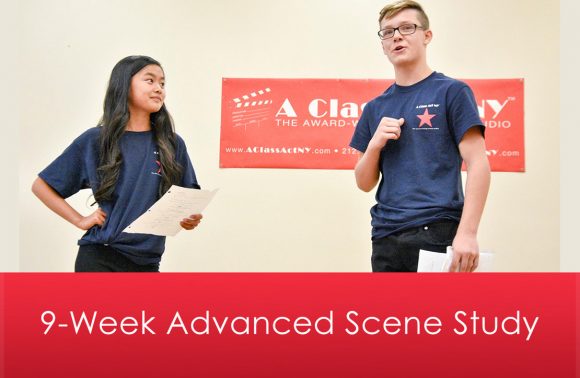 Ages 12-19  |  Sundays, January 27 - April 7 | 11 AM - 1 PM | Cost: 895.00
You can be in this class AND our Off-Broadway Production, THE ADDAMS FAMILY. Call time for THE ADDAMS FAMILY is later in the day.
Payment Plans Available – please call our office at 212.315.3010 or email here to set up a payment plan today!
Instructor: Broadway Actor, Lauren "Coco" Cohn (MAMMA MIA!)
Focus of Class: Students will learn about and utilize techniques developed by masters of acting such as Sanford Meisner, Constantin Stanislavski, Stella Adler, Uta Hagen, Viola Spolin, Ann Bogart and more. These are some of the most influential, widely-used acting techniques that renowned stage and screen actors employ to get realistic, emotional and natural performances. Through monologue, scene work and exercises, students will work individually and in pairs. The exercises are specifically designed to teach the core principles of these distinguished instructors. 
Final Showcase: The final class will feature a showcase for family, friends, and scouting Talent Reps!
Make-Up Class: Can't make all 9 classes? Not to worry, we will be offering a make-up class!
+ Export Events