Disney's HIGH SCHOOL MUSICAL JR.
ACANY's 2022 Full-Scale Production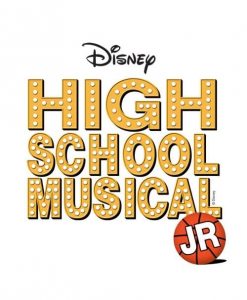 Actors 7-13 Eligible (Email us for an Age Exception)
It's the first day after winter break at East High. The Jocks, Brainiacs, Thespians and Skater Dudes all find their cliques. Basketball team captain and resident jock, Troy, discovers that the brainy Gabriella, a girl he met singing karaoke on his ski trip, has just enrolled at East High. The couple cause an upheaval when they decide to audition for the high school musical. Although many students resent the threat posed to the "status quo," Troy and Gabriella's alliance might just open the door for others to shine as well.
Live Zoom Audition Instructions
Please prepare one side and one song from the Dropbox below. A Character Breakdown is also included.
CLICK HERE FOR AUDITION MATERIALS
Live Zoom Audition Dates
When: Sunday, January 16 and Monday, January 17 (MLK Day–No School)
Time: 11:00 AM – 2:00 PM – pick a time slot that works for you.
Where: Zoom. A link will be sent after you register for your FREE audition.
Can't Make the Zoom Auditions on Jan 16 or Jan 17? Contact the Office to schedule a Zoom Audition before January 14!
Conflicts: We will accept 2-3 pre-approved absences. We will be filming each rehearsal. You will be expected to review the material before the next rehearsal.
Rehearsals
Will take place in person at the studio. Only the auditions will take place on Zoom.
Rehearsal Schedule
Sunday Rehearsals: April 3, 10; May 1, 8, 15, 22; June 5
Sunday Time: 1:30 PM – 5:30 PM
Friday Rehearsal: May 6
Friday Time: 4:00 PM – 8:00 PM
Where: Pearl Studios – 500 8th Ave (b/t 35th and 36th)
Tech Night: Friday, June 10, 3:30 – 9:30 PM
Tech Night Location: The Riverside Theatre – 91 Claremont Ave., NYC
*Tech is mandatory
Performance Dates
When: Saturday, June 11 & Sunday, June 12 (each cast will perform 2 shows)
Where: The Riverside Theatre – 91 Claremont Ave., NYC
The Brainiacs Cast: Sat, June 11 at 10:30 AM and Sun, June 12 at 1:00PM
The Jocks Cast: Sat, June 11 at 1:00 PM and Sun, June 12 at 10:30AM
Tuition if Cast: 895.00 *includes a beautiful production T-Shirt!
Payment plans available.
Fall 2020: Lion King Jr. at The Riverside Theatre
Fall 2020: Chicago High School Edition at The Riverside Theatre
Fall 2019: A Chorus Line and Frozen Jr. at The Riverside Theatre
Spring 2019: The Addams Family and Shrek Jr. at The Riverside Theatre
Fall 2018: The Drowsy Chaperone and Peter Pan Jr. at The Riverside Theatre
Spring 2018: Godspell and Seussical Jr.
Fall 2017: Les Miserables School Edition and The Little Mermaid Jr. at The Riverside Theatre
Spring 2017: Spamalot and Aladdin Jr. at the 52nd St. Project
Fall 2016: Urinetown and Annie Jr. at the 52nd St Project
Spring 2016: Beauty and the Beast Jr. at the 52nd St Project
Fall 2015: Honk Jr. and Thoughoughly Modern Millie Jr. at the 52nd St Project
Spring 2015: Legally Blonde Jr. at the 52nd St Project
Fall 2014: Seussical Jr. and High School Musical Jr. at The York Theatre
Spring 2014: The Little Mermaid Jr. at Manhattan Movment and Art Center
Fall 2013: Into the Woods Jr. Manhattan Movment and Art Center