On-camera workshops give students the unique opportunity to work on scenes and audition sides from television shows, films, and commercials. Each workshop focuses on the different acting techniques needed to excel in that particular art form. Workshops are taught by Television and Film actors, NYC and L.A. Casting Directors and Talent Agents or Managers.

July 2019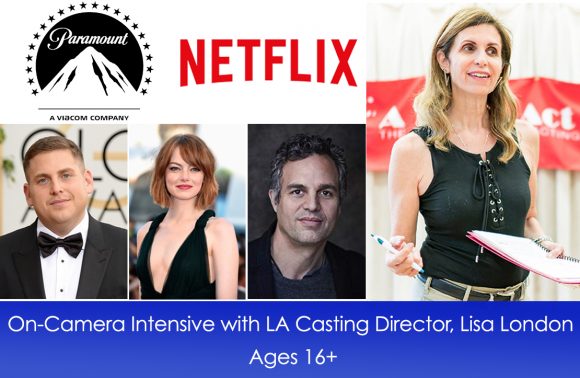 Ages 16+ | Wednesday, July 24 | 6 - 9 PM | Cost: 195.00
Sold Out! Join The Waitlist!
Work with prolific L.A. Casting Director Lisa London of London/Stroud Casting. Lisa recently completed casting a number of features including, Trading Paint starring John Travolta and Shania Twain, Freaks starring Emilie Hirsch and Bruce Dern, and Sandy Wexler for Netflix starring Adam Sandler and Jennifer Hudson.
The class will cover what casting directors are looking for in auditions, the self-tapping process, how to get your agent/manager to work best for you, why some people get call backs and why you need to research a role.
September 2019
October 2019
November 2019
December 2019
+ Export Events