Workshops In Different Cities
A Class Act NY can bring Broadway caliber training to wherever you are in the USA! Our one day workshops have gone to Florida, New Jersey, Pennsylvania, New Hampshire, Kentucky, and might be coming to a city near you very soon!
If you're interested in bringing a one day workshop to your hometown, please call 212.315.3010 or email info@aclassactny.com for more information.

Events List Navigation
January 2019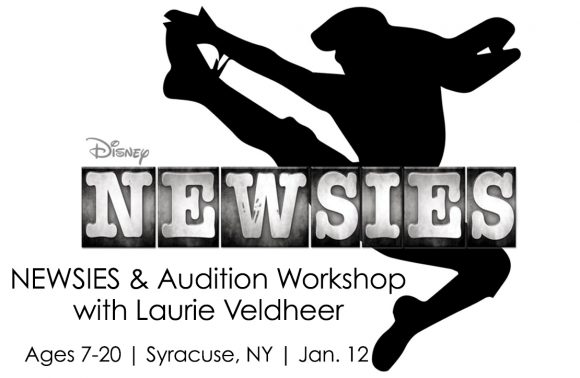 Ages 7-20  |  All Skill Levels  |  Saturday, January 12 | 1:30 - 5:30 PM | Cost: 185.00
Work with Broadway Star, Laurie Veldheer of NEWSIES & MAMMA MIA! and a music director on a NEWSIES song and dance combo from this beloved smash hit and on audition technique!
After we learn a NEWSIES song and dance combo, participants will sing a 16 bar cut and we will conduct mock auditions. Get feedback on your audition tech from Laurie
February 2019
March 2019
May 2019
+ Export Events