Agent and Industry Showcases
The biggest agencies in town attend our showcases including CESD, Abrams Artists, Don Buchwald & Associates, Generation TV, Shirley Grant Management, Carson Adler, About Face, Carson Kolker, Zoom Management, Parkside Management and many more.

Upcoming Events › Agent & Industry Pro Showcases
Events List Navigation
September 2018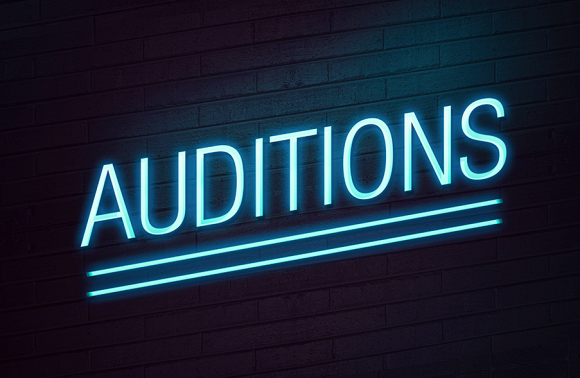 A Class Act NY is holding auditions for our award-winning Cabarets, Advanced Programs and Agent & Manager Showcase!
September 15, 2 - 4 PM at Pearl Studios (500 8th Ave)
September 16, 1 - 3 PM or September 19, 11 AM - 1 PM at 200 W 60th St #28E
Audition Requirements
Cabarets
October 8th Cabaret
Please sing 32 bars, a cappella, of a musical theatre song that is age appropriate.
Agent & Manager Showcase
Singers & Non-Singers:
One-minute, age-appropriate monologue from a published play. Pieces should be conversational in tone. Monologues MUST be memorized. Bring 2 copies with you! *Monologues are mandatory for the Agent & Manager Showcase audition.
Singers Must Also Prepare:
32 bars of a musical theatre song to be sung a cappella.
Advanced Programs
Junior Scenes Into Song, Senior Musical Theatre Scenes Into Song, Junior Musical Theatre Audition Process A to Z, College & Conservatory Prep
Please sing 32 bars, a cappella, of a musical theatre song that is age appropriate.
Voice-Over, Method & Meisner
Please perform a 1-minute monologue that is age appropriate.
Via Video
Can't make the open call? Submit a video audition instead! Please click here to read our self-tape guidelines.
For more information please contact us!
LEARN MORE or CLICK TO REGISTER for your FREE audition!
November 2018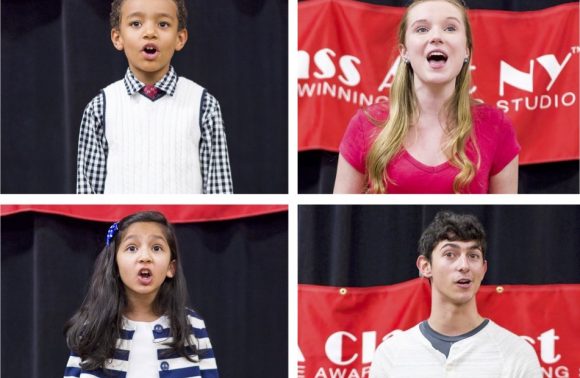 Ages 4- Adults | There will be 2 private coaching sessions prior to the showcase
Cost (if cast) $385.00
This event is by audition or invitation only. If you are interested in participating please submit a video audition. If you have any additional questions please call our office at  212.315.3010 or email info@aclassactny.com.
Audition Guidelines:
Prepare: One-minute contemporary age appropriate monologue. Monologues MUST be memorized.
If you are a Singer: Sing 32 bars a cappella of a musical theatre song that is age-appropriate. LEARN MORE
+ Export Events